Today we talk about Luca and his son Alessandro, they are the protagonist, along with their RCZ-R, of our new article! A real family passion! They were returning to Milan after the Tuning Night in Vallelunga Circuit and on the way back, they stopped in Mugello for a photoshoot with their Peugeot. What a fabulous chance to show them a bit of Tuscany!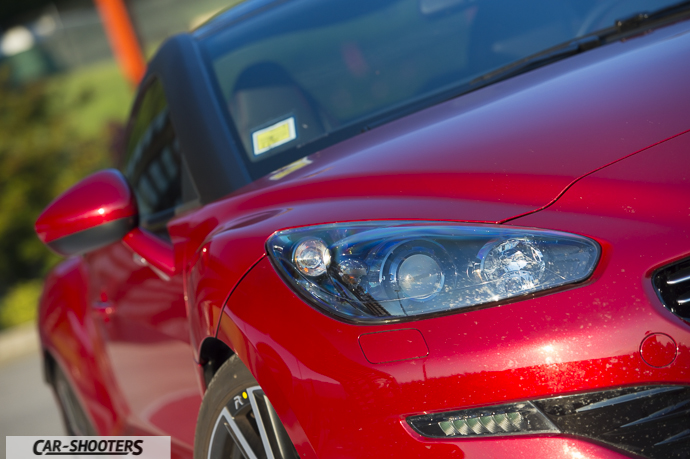 We meet them the A1 motorway exit of "Barberino del Mugello". Our destination is the beautiful Villa of Striano, near Borgo San Lorenzo, located in a strategic position with a magnificent view over the Mugello valley. We are talking about one of the oldest historic Villas of Mugello, very important and famous for the history, art and culture of the area.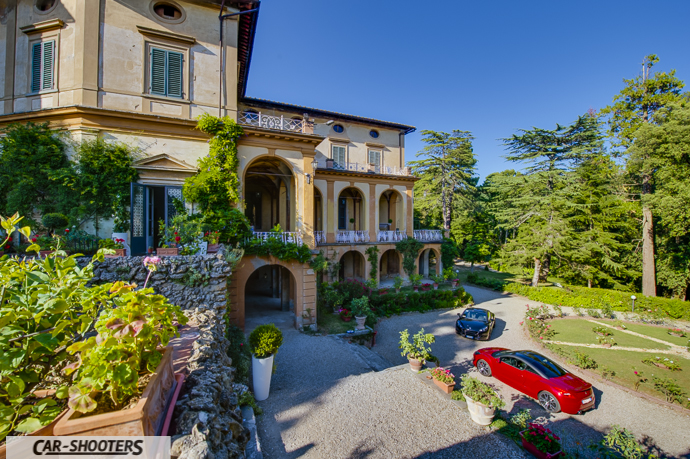 With Roman origins, it has always been owned by the most famous and rich families of Mugello. In 1827 it was bought by the painter Michele Gordigiani. Many artists and celebrities were attracted by the parties of music and dance that the family Gordigiani organized for their guests. Among them Gabriele d'Annunzio, Arturo Toscanini, Guglielmo Marconi, Giovanni Papini, the Belgian painter Henry de Groux, the philosopher Balbino Giuliano, the violinist Joseph Joachim.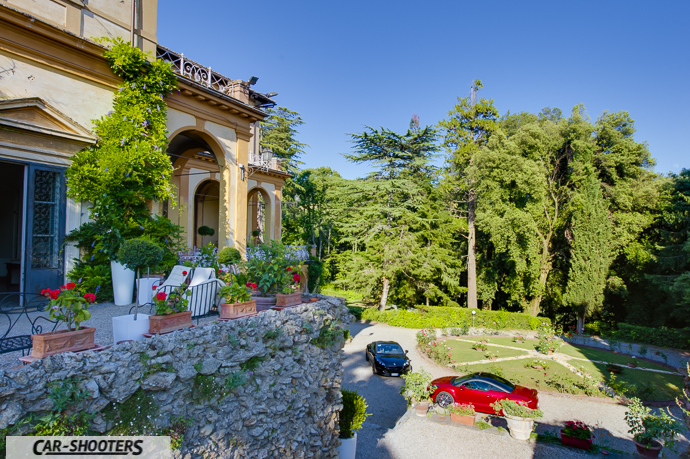 Since 1968 Villa Striano is a private property and it is used as a location for events and weddings. Let's talk about the car. Our special guest is an amazing red RCZ-R! With that car it would be a shame leaving my RCZ at home! What are the benefits if you buy that car characterized by the letter R?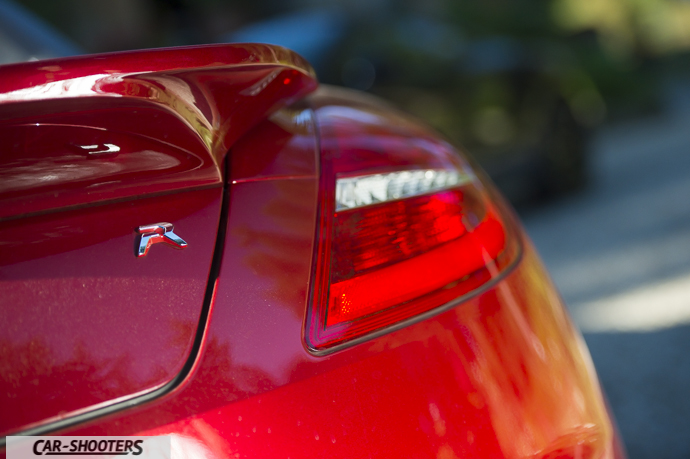 Let's start by saying that this is the first car prepared by the Peugeot Sport department. This name will be familiar for sure if you are a motorsport fan, in fact this special department of the house of the Lion can boast three victories at the 24 Hours of Le Mans and numerous successes in the World Rally Championship, in the Dakar and much more. Peugeot Sport in our country is famous with the RCZ Cup championship and for the participation to the Italian Rally Championship where also appears the couple Andreucci-Andreussi.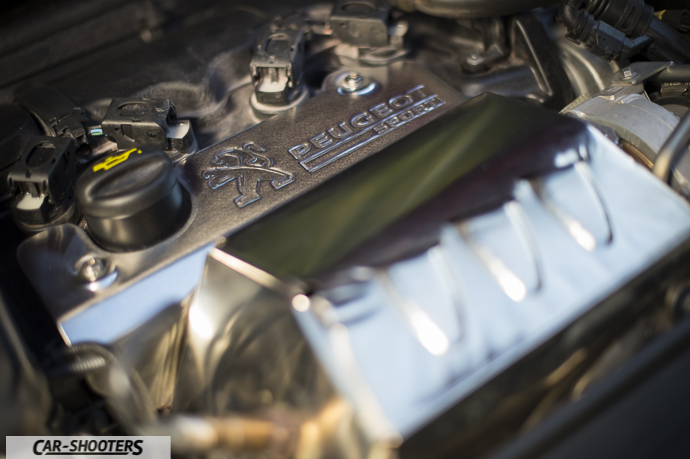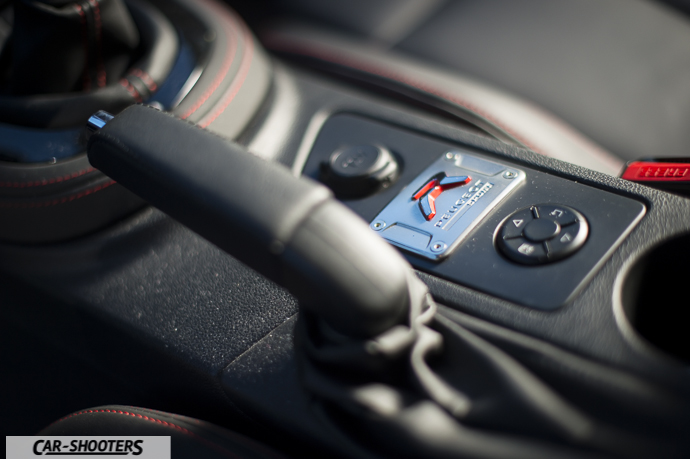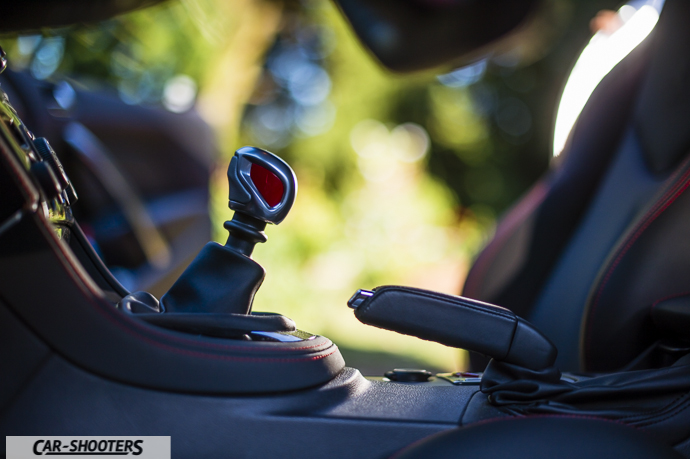 After this introduction we already understand that nothing is left to chance! Compared to the THP200 this car, presented in 2013 at the Goodwood Festival of Speed, has 70hp more than the normal version (thanks to a larger turbine), lower and stiffer suspension, bigger brakes, Torsen LSD, sport exhaust and many other aesthetic details.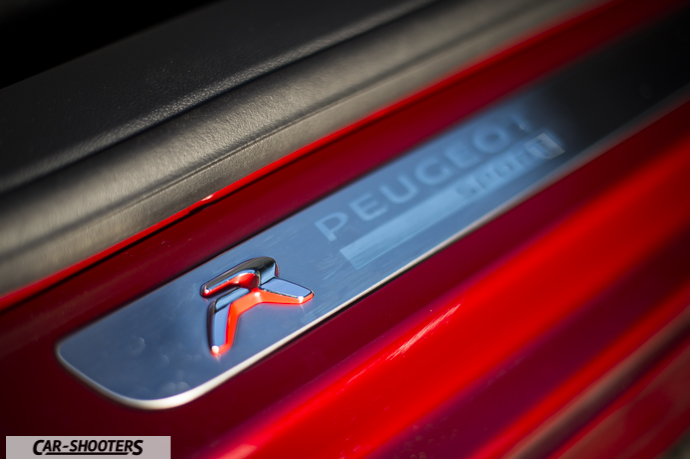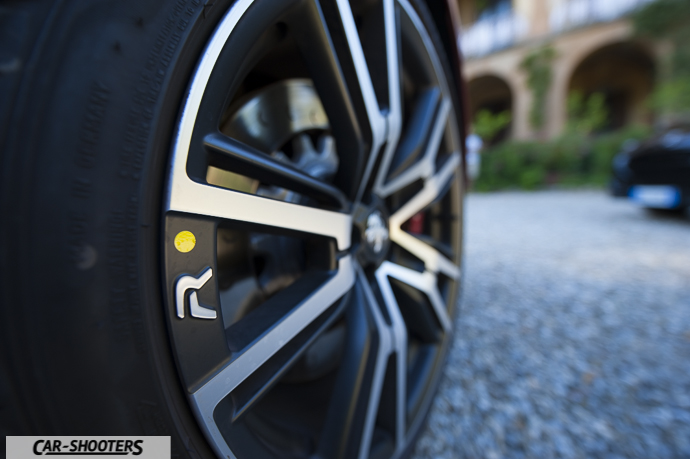 This car is really beautiful and, as I explain to Luca and Alessandro, this red is perfect for this car as well as is fantastic for photos. During the photo session I have the pleasure to talk with them and they tell me that their passion for cars began in 2007 with a first series TT that made them fall in love. Alessandro tells us that he preferred to buy a Z4 but it seems that in the end he liked the choice for the other "German".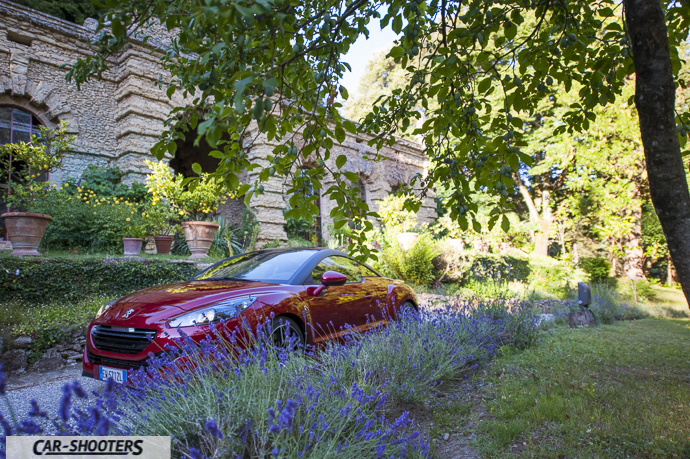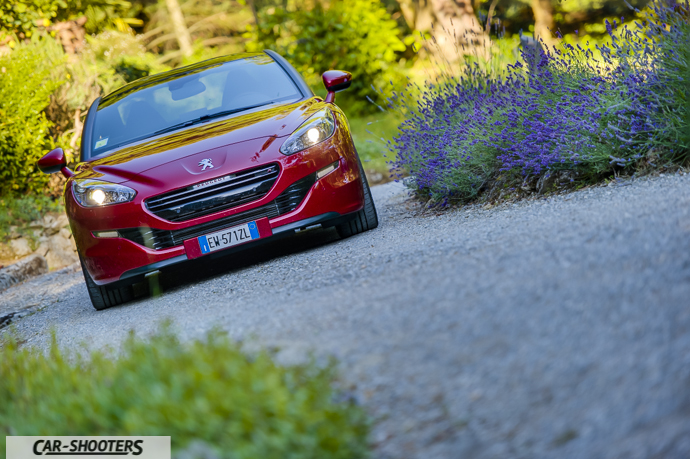 After the Audi sports car they choose a car well-known from us: the Abarth 500 Esseesse. Later came a Nissan 370Z (another car on which I would spend a few hours for a photoshoot), an RCZ THP200 previous version and finally this R. They had a lot of fun for sure!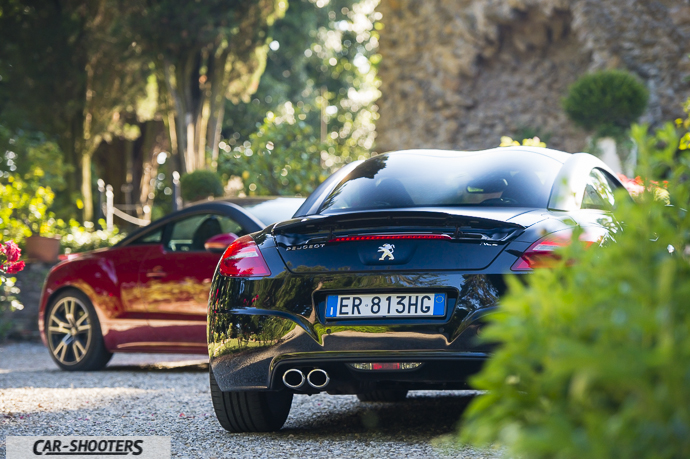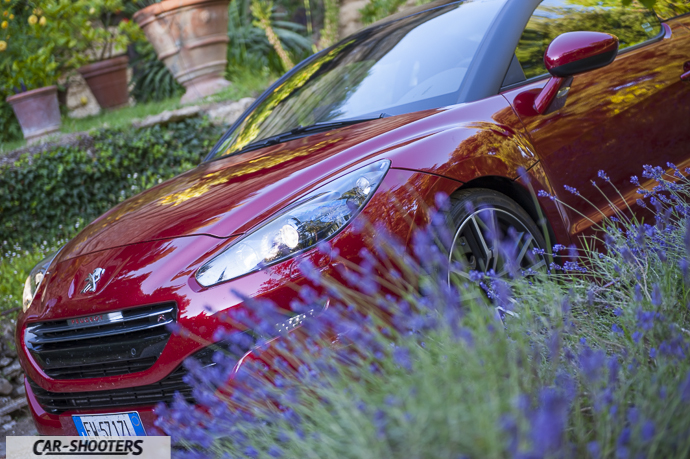 Talking to Luca I understood that my feelings were true, when you choose that version instead of THP200 you not spend the extra money for more power but mainly for the presence of the Torsen differential and for the stiffer suspensions that allows you to have a car really comparable to a rear-wheel drive!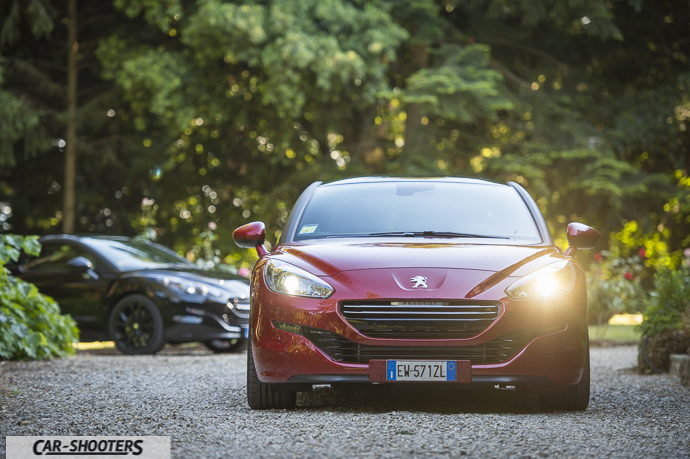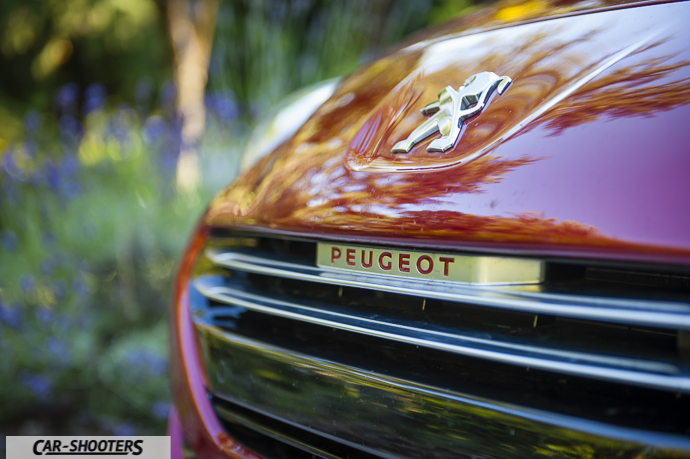 Another spontaneous question for Alessandro was what car would have for his 18th birthday; the dream, he said, is his father's car but with the current rules in Italy it's impossible! His choice would be to remain faithful to the French brand by purchasing a 208 GTLine. We moved the cars in various positions for our photoshoot in the Villa of Striano, I liked the idea of ​​creating images that highlight the differences between the two cars but also to transmit the idea that these cars have definitely a sporty soul but also that they can adapt to very elegant environments too.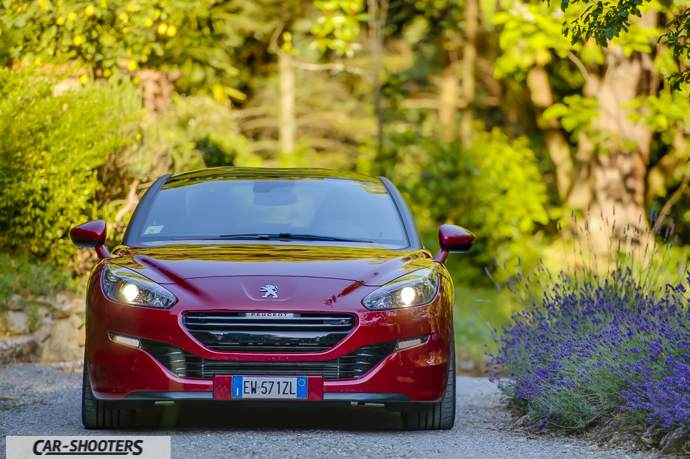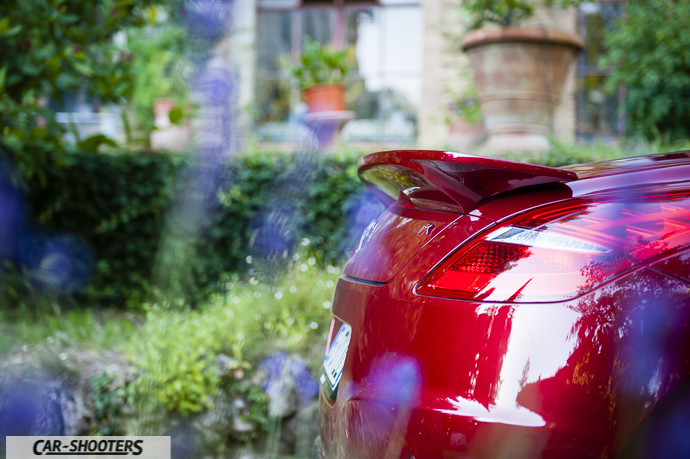 The sun goes down and comes the time to say goodbye to the villa and going back towards Barberino di Mugello! Before to leave I asked to our two friends if they have ever been at the Mugello Circuit.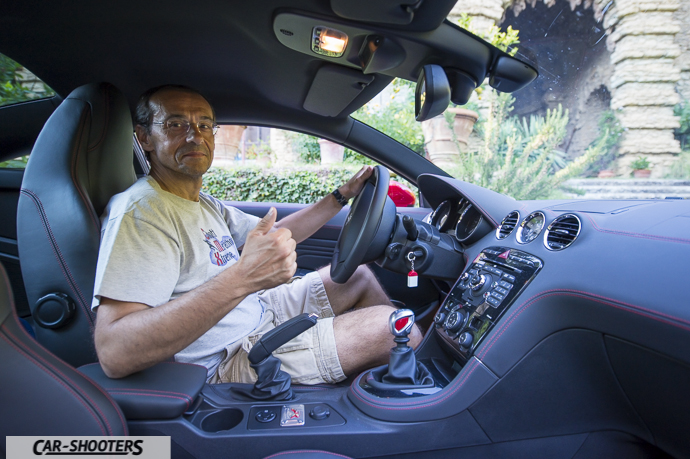 Since their negative response we headed to one on my favorite places ever. We already talked about this fantastic race track and we definitely will do it again because of its beauty, the amount of different events hosted and certainly for our proximity to that. The entrance of the Mugello Circuit is sumptuous, it shows a huge red racing helmet with stripes painted in the tarmac.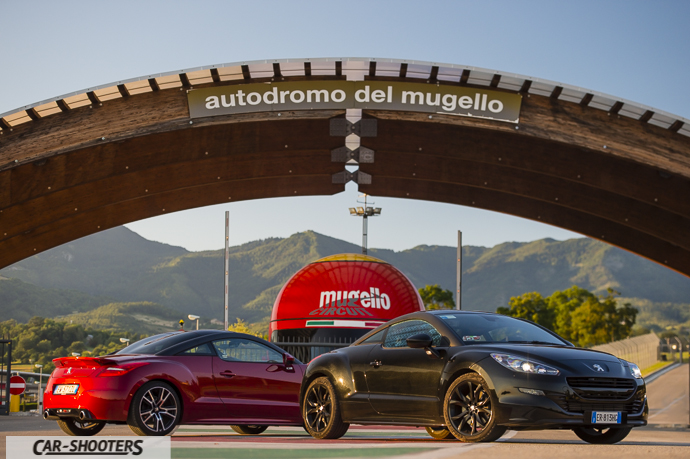 Impossible to not take advantage of the last sunshine rays to pose again our two "babies" for some final shots. In front of this temple of motorsport I asked to Luca where he had occasion to have fun with his beautiful car. He tells me that in Milan is impossible to fully discover the potential of this car, in the city centre the RCZ can sometimes appear large and difficult to drive even if the parking sensors helps a lot.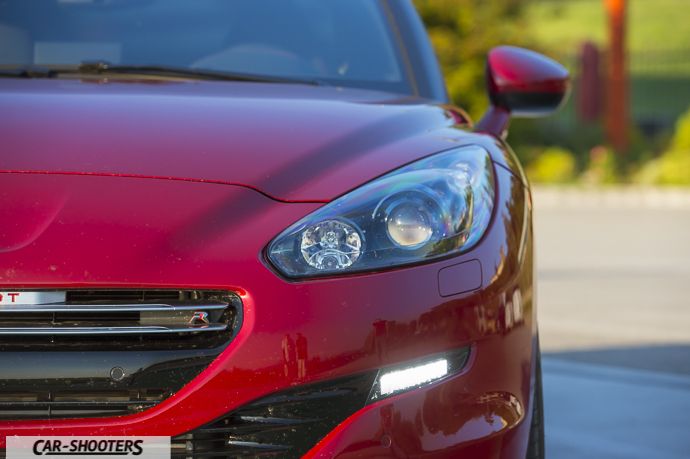 Their solution? Try to travel and discover new places as far as they can! This is the spirit that we love at Car-Shooters! With their RCZ-R they went to discover Trentino, the Cinque Terre and if they can't get so far from Milan they move towards the area of ​​Monza and Brianza to find some good roads.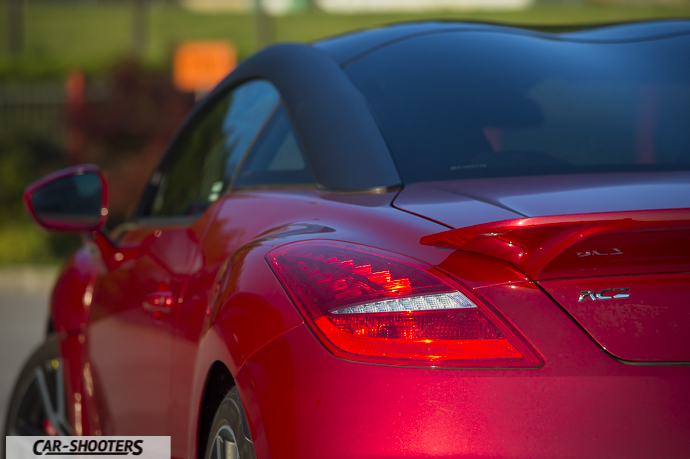 Alessandro and Luca have a real passion for cars; they talks about it all the time, live fully the emotions that their RCZ-R can give them and Alessandro told me even to dream of a job in the automotive field for his future. With a nice handshake we greet our friends. We are happy to have the opportunity to meet people like them with our project; We finally head to the highway and the fantastic sound of the RCZ-R say hello to me and Marco. What a wonderful afternoon!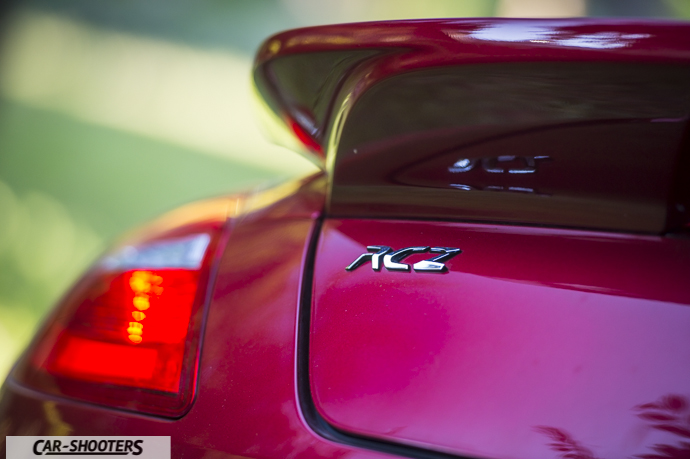 By: Edoardo Mascalchi

Photos: Edoardo Mascalchi, Marco Dellisanti