Today we are aboard Model Y Performance for a review. After trying the Long Range version, let's see together the differences between the two models.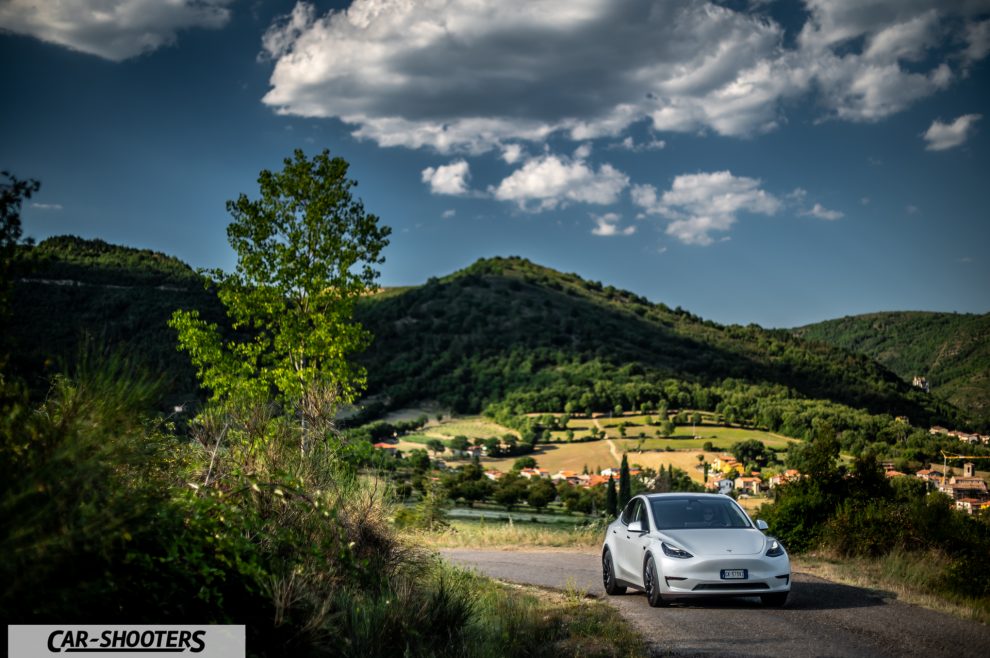 Everything on this SUV has been designed to be as efficient as possible and to make the transition from an internal combustion engine car to an electric one painless and carefree. Just think of the enormous competitive advantage that Tesla has over other manufacturers thanks to its Supercharger charging network. In fact, we know that infrastructure plays a key role for the electric car sector. Dimensions and shapes remain unchanged: 4.75 meters long and 1.92 wide. On the other hand, the ground clearance drops, which on the Tesla Model Y Performance is 18 mm lower.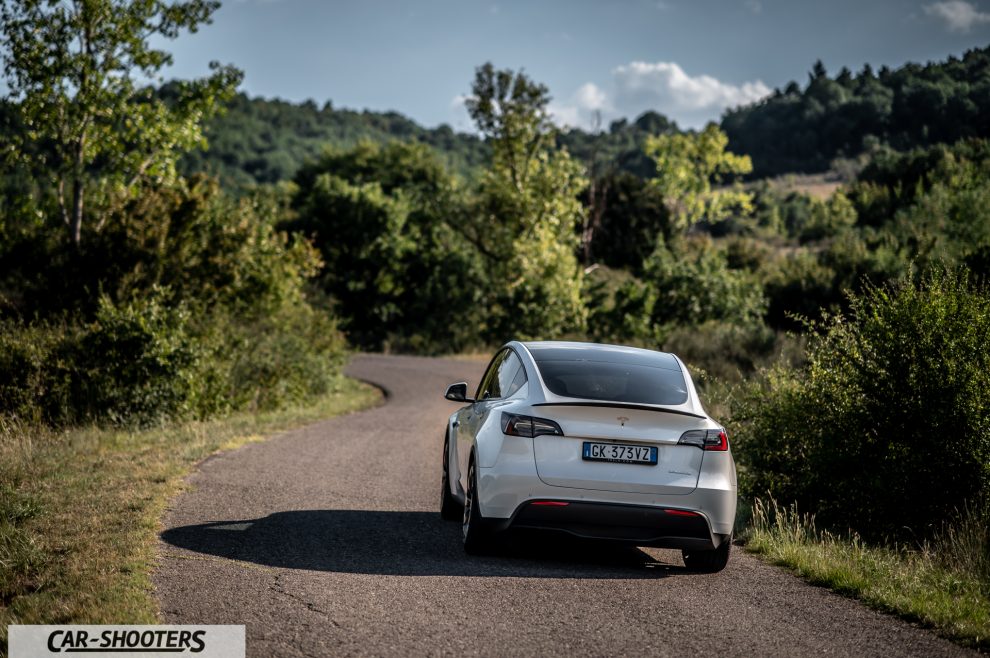 The interiors, like the technology on board, are also the same. Classic Tesla minimalism is predominant and enhanced by a new aluminum pedal set. Compared to the last test of Tesla Model Y, we find a new on-board software with different graphics, more intuitive and fluid in daily use. Obviously, as usual, the new software is not only a prerogative of the new models and therefore all Model 3 and Model Y will be updated via OTA to this and future versions of the software.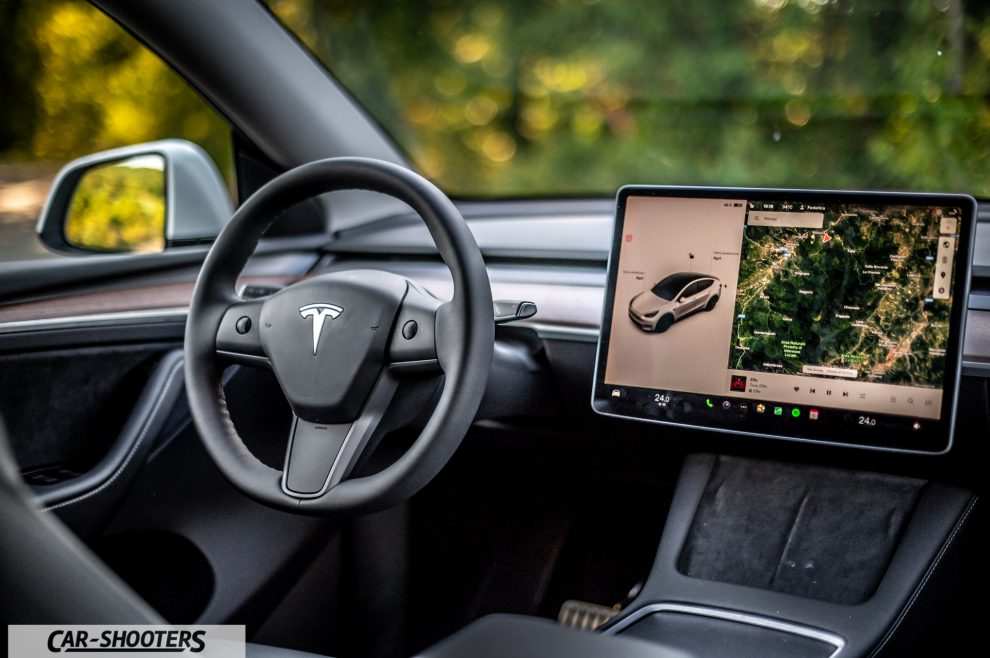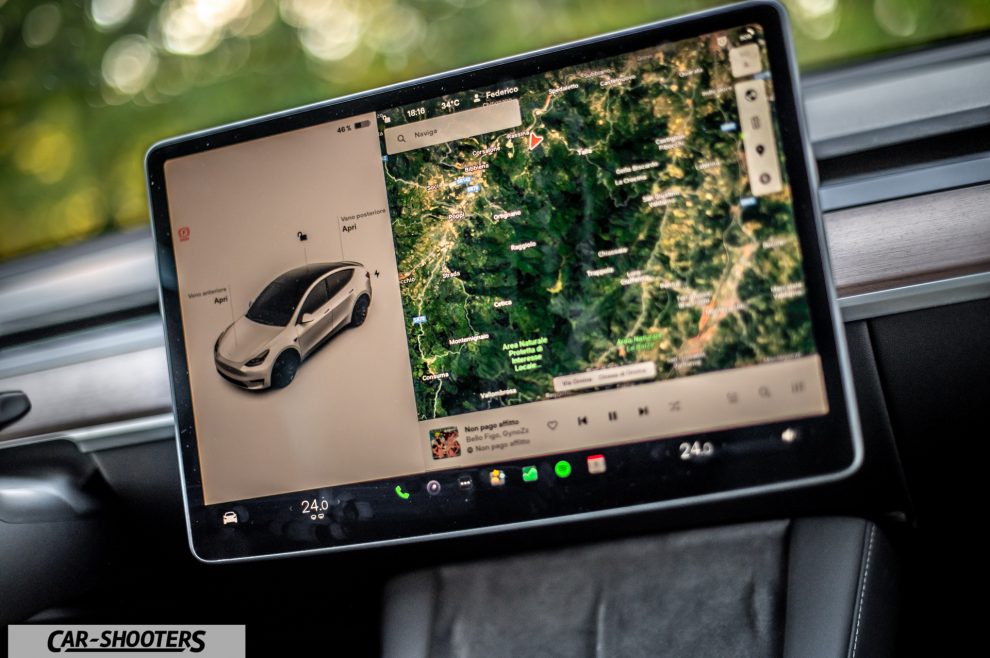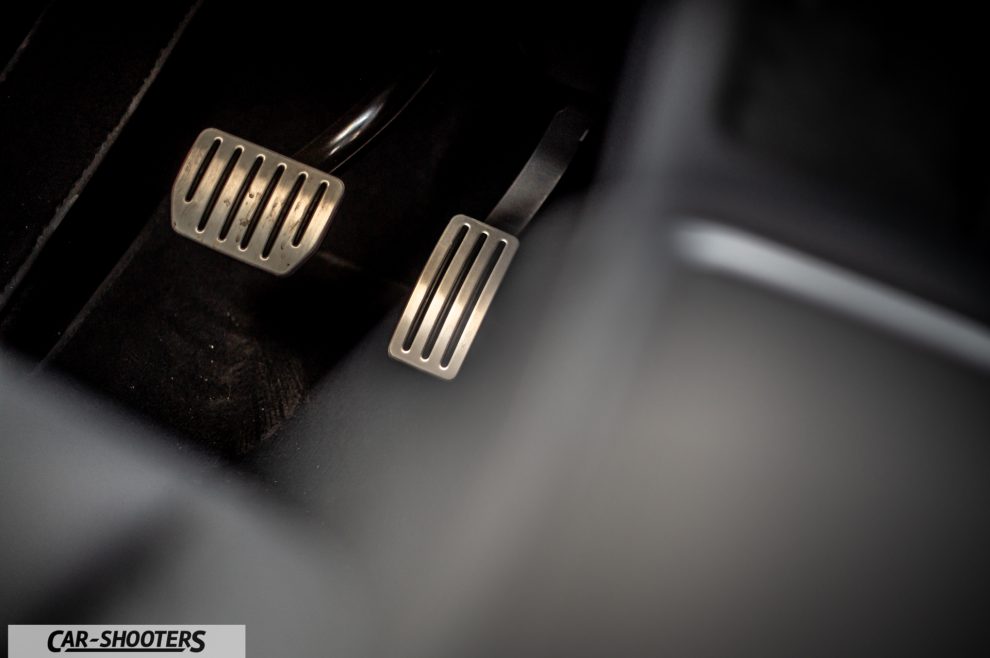 How does Model Y Performance differ from a Long Range? From an aesthetic point of view, it is difficult to distinguish them. The clean lines that unite all the models of the American house remain unchanged and are enriched by small details. The sportier version offers exclusive 21″ rims, called "Überturbine", which surround red brake calipers and a carbon rear spoiler.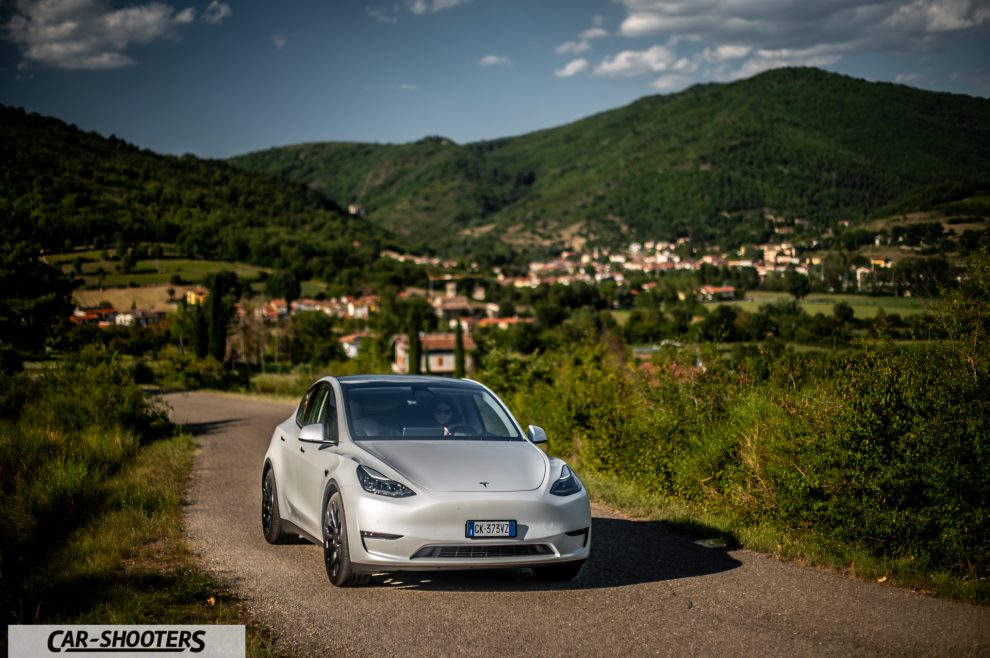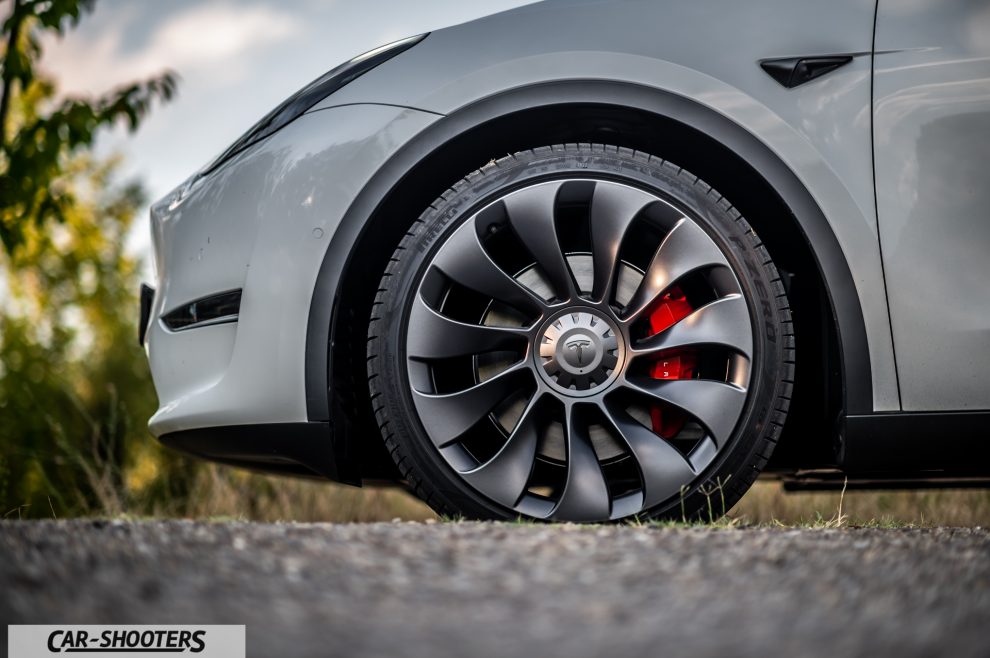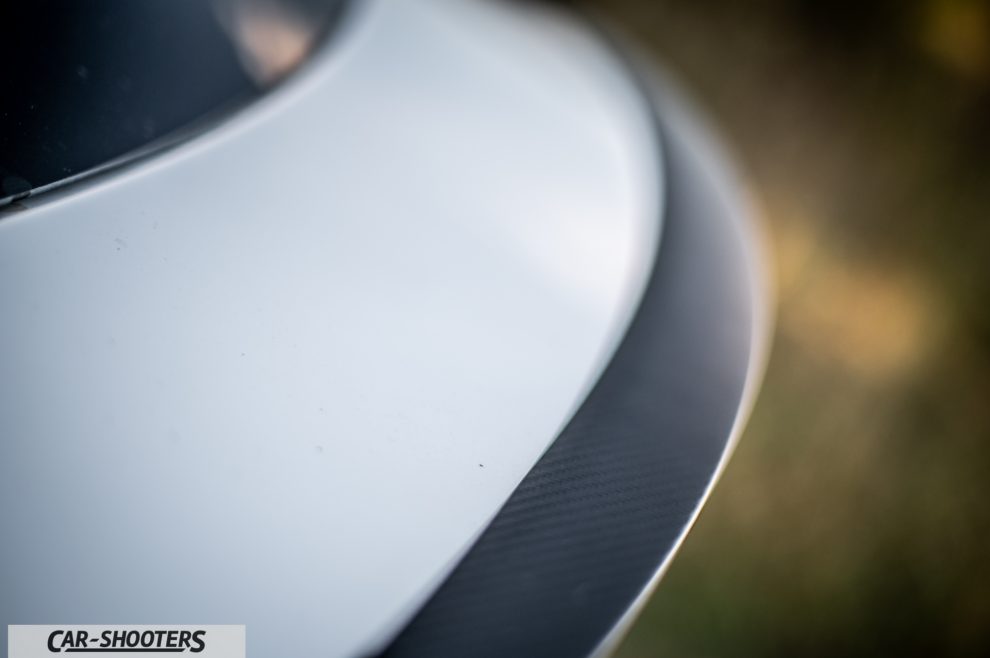 The first Tesla we had the pleasure of testing was a Model S way back in 2017, and the build quality has only gotten better since then. This particular Model Y was built in the new GigaFactory in Berlin. The quality of the assemblies and finishes, thanks to this new production plant, has reached a very high level and on the new Model Y it is really very difficult to find assembly defects or suspicious noises. Really a great job!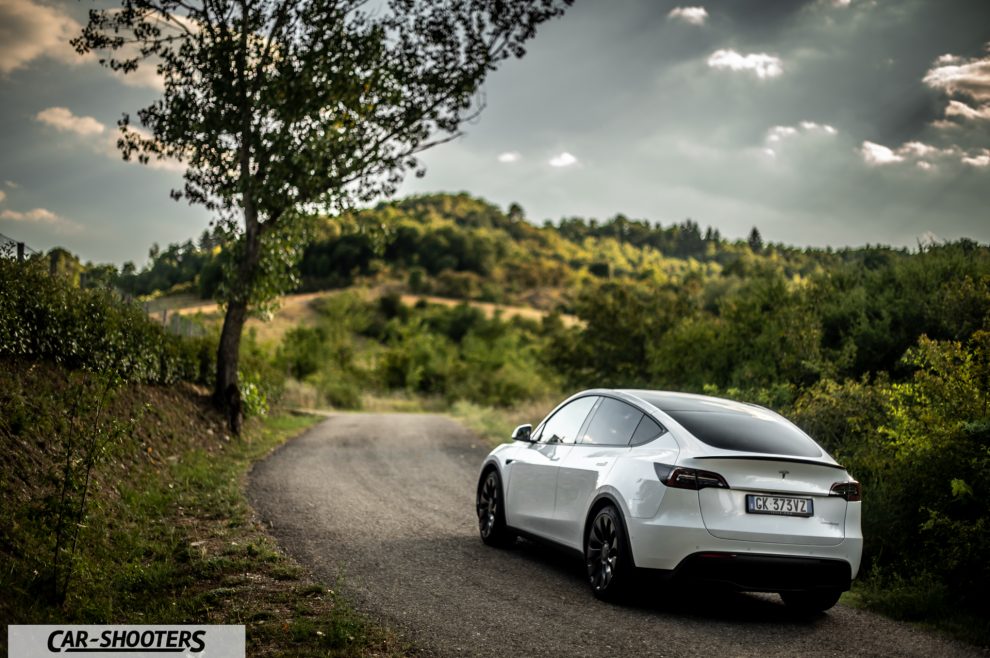 For example, a small defect that we reported on the previous test has been corrected: the rear parcel shelf. Tesla listened to user feedback and fixed this "bug". Driving, on the other hand, you can better appreciate the true sporting nature of this version of Model Y. Tesla Model Y Performance is a missile: 0-100 is covered in just 3.7 seconds, a time that until a few years ago was the prerogative only of supercars . The progression then leaves you breathless, the car pins you to the seats with unprecedented violence, especially at low speeds. The set-up, another point that we definitely liked about the Model Y Long Range, is further refined on the performance version: thanks to the larger rims and a slight stiffening, road behavior improves a lot. The car is always stable and predictable, with the electronics orchestrating everything in a superfine way. The roll is less marked than the less performing counterpart and the direction changes are instantaneous, thanks also to a really well made, direct and very precise steering control.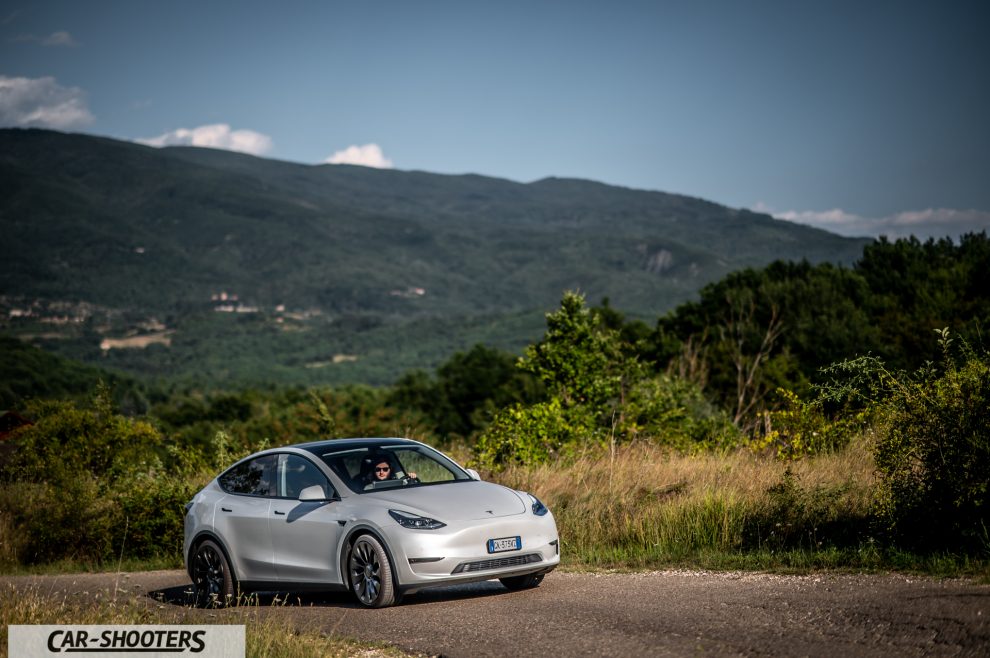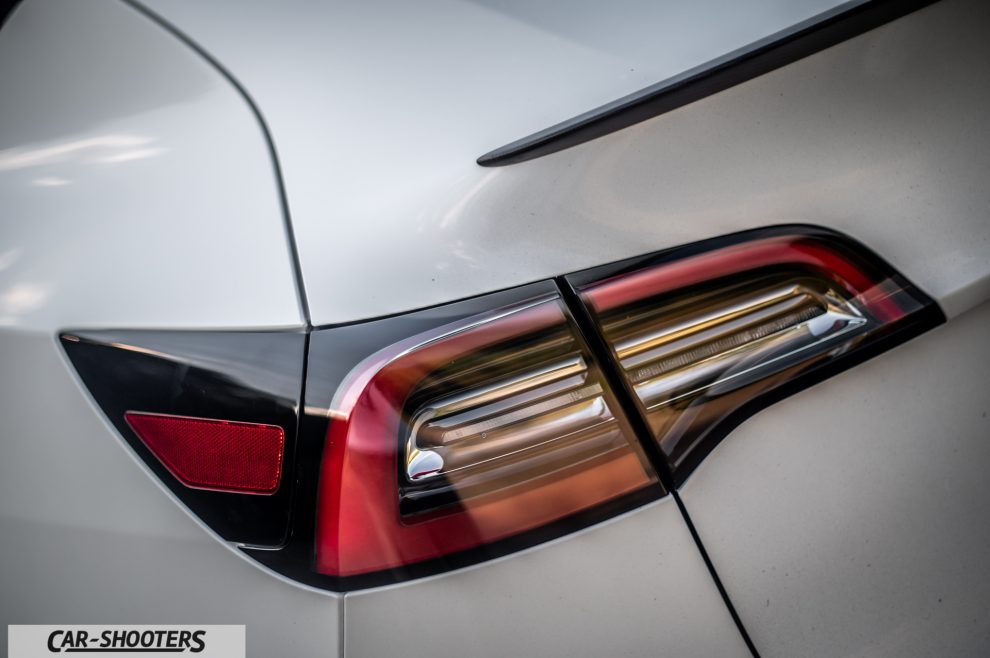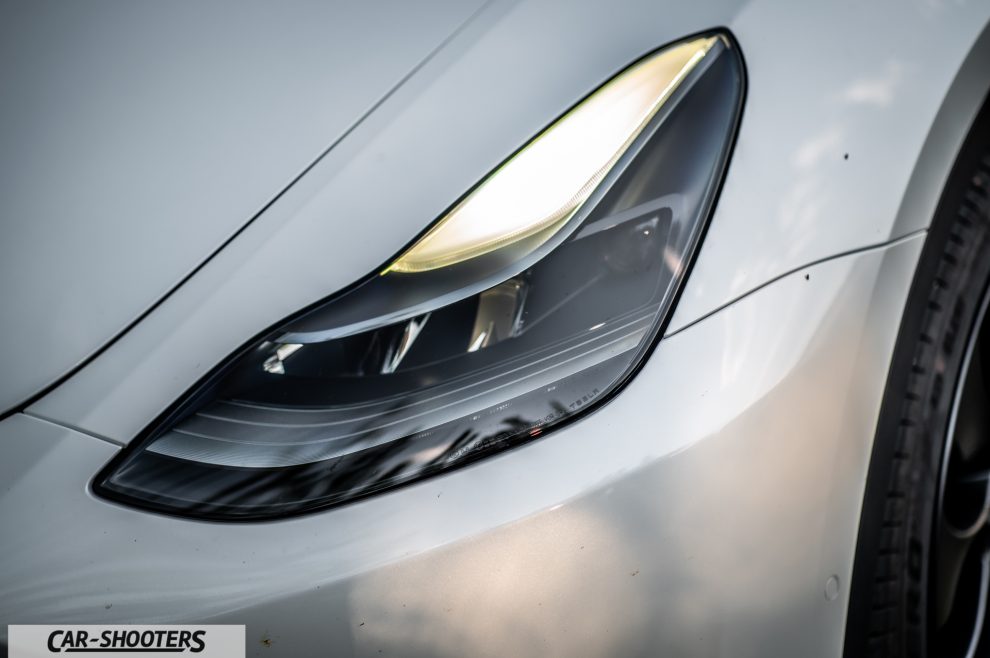 The latter can also be customized in three modes: Sport, Comfort and Soft. However, the three levels intervene only on the steering resistance; consequently, the calibration that we have preferred is the intermediate one as the other two settings sometimes offer an unnatural behavior that does not fully enhance the goodness of this command. Such performances need a braking system up to par and in fact Tesla offers an increased system on its Performance versions. We liked this new braking system, very modular and reliable.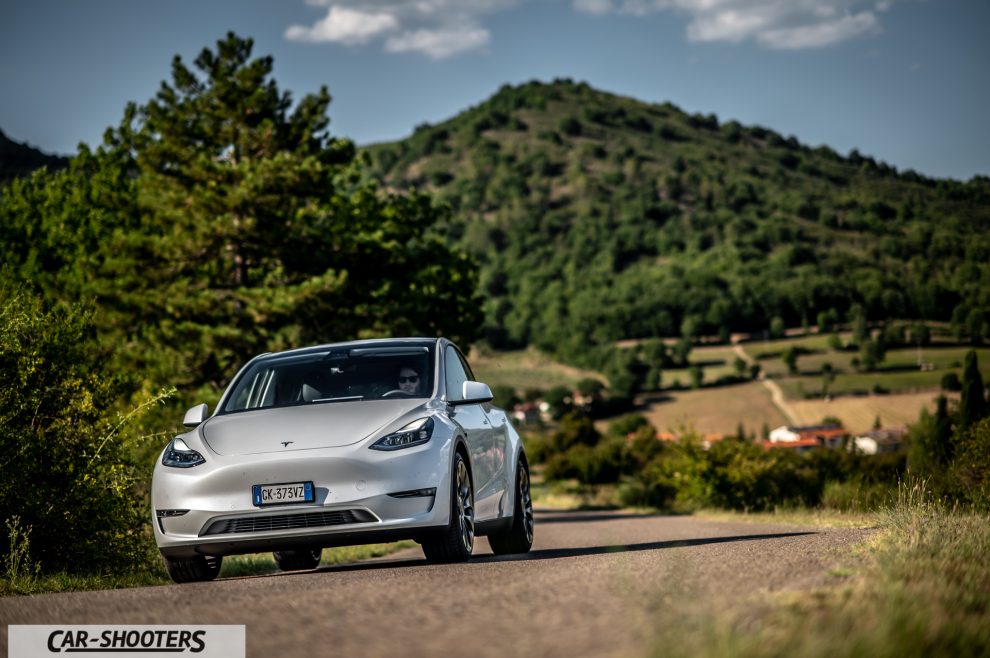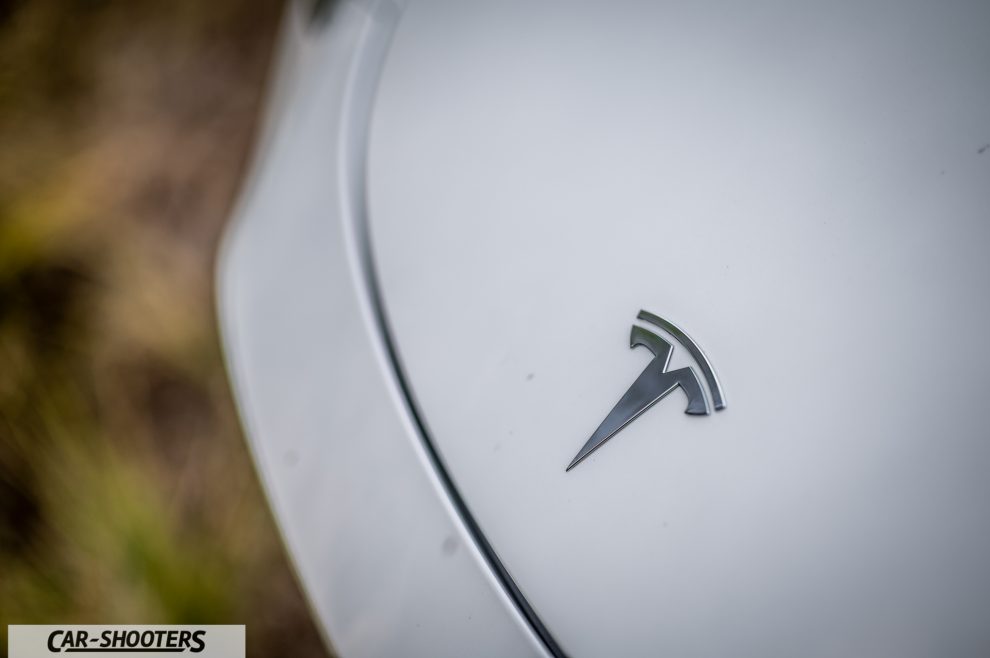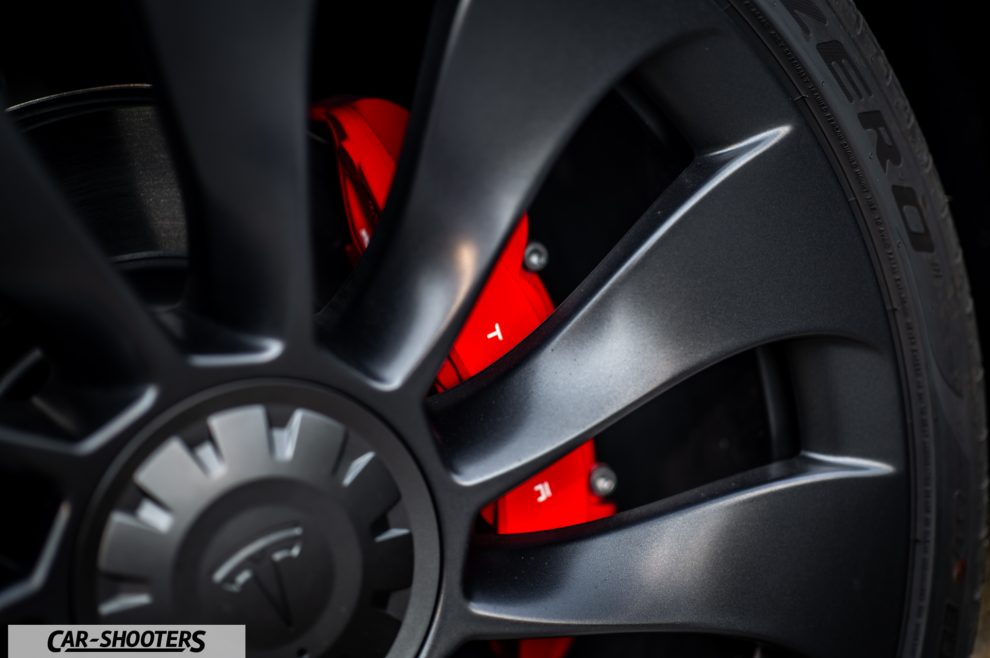 Model Y Performance, like Long Range, is capable of recharging at a maximum of 250kW and thanks to a very efficient charging curve it allows you to recover 80% of autonomy in less than 30 minutes. For daily alternating current recharging, it offers a more conventional three-phase 11kW on-board charger which allows you to fill up in less than one night. This car, especially in the first periods of use, leads to a much sportier drive thanks to first-class acceleration and road holding. Obviously all this, together with the larger rims, is reflected in consumption, which, in fact, is higher than the Long Range. Autonomy is slightly lower by about 10-15% reaching, in the summer period, around 350km on the motorway and 500 on city streets.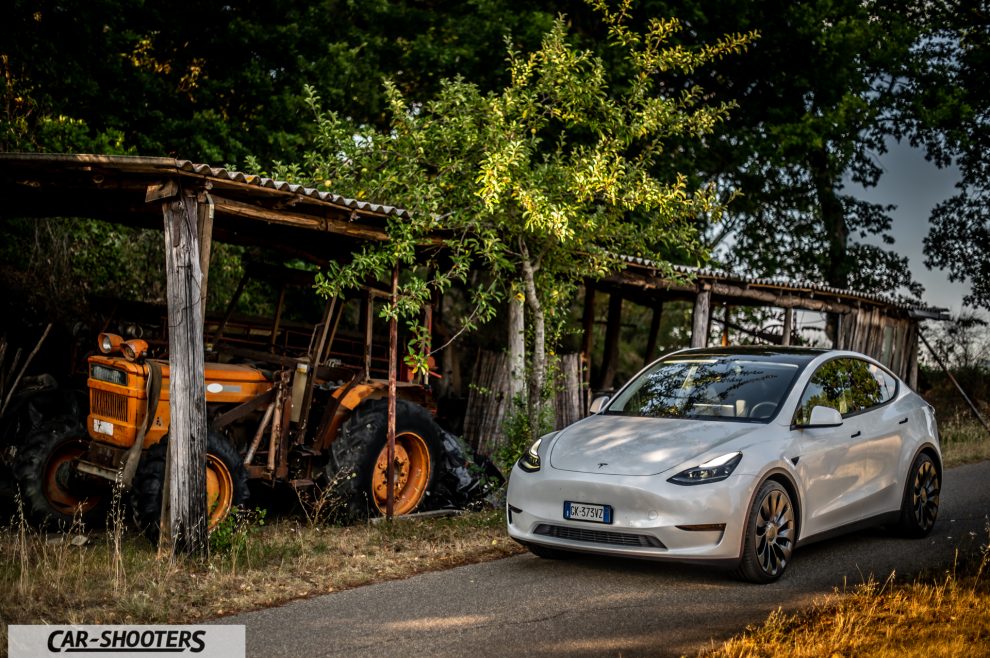 Tesla Model Y, net of incentives, starts from 49,990 in its rear-wheel drive version only and with a 50kWh battery. The list of customizations is very short: after choosing the powertrain it is possible to vary the color of the bodywork, with prices ranging from 1200 to 3200 euros, decide whether or not to buy Autopilot in an advanced version (3800 euros) or maximum potential (7500 euros ) and vary the color of the interior for an additional 1200 euros. Depending on the version, it is also possible to add new rims or a tow hook. Note of merit for the two new exclusive colors of the Model Y produced in Germany, Mercury Silver and Dark Cherry Red. Unfortunately we have not yet had the opportunity to see them live, but the various renders are very promising indeed! Going back to the prices, in the version we tested (Performance, White Pearl Micalized, Black interiors and Autonomous driving at maximum potential) it reaches almost 82,000 euros. A cost that is undoubtedly not indifferent, but fully justified and perfectly reasonable when compared to what such a high-performance and innovative car offers.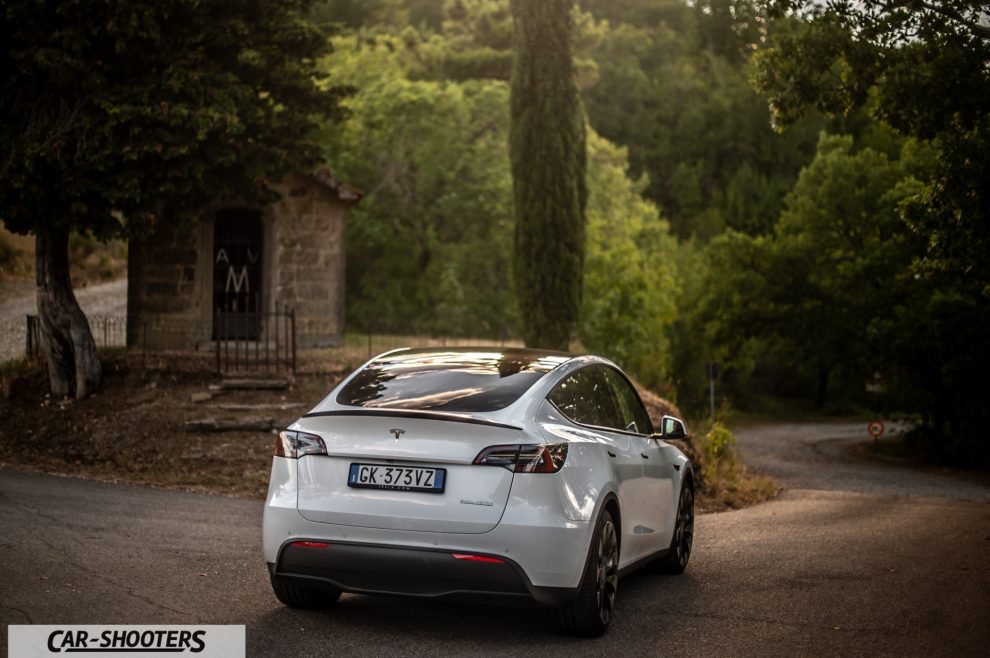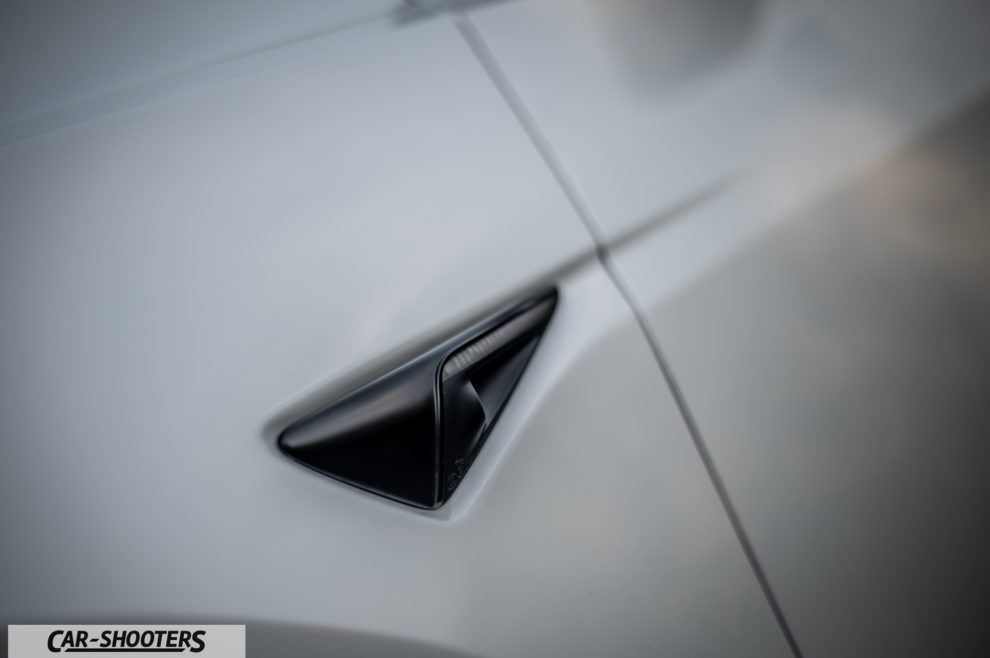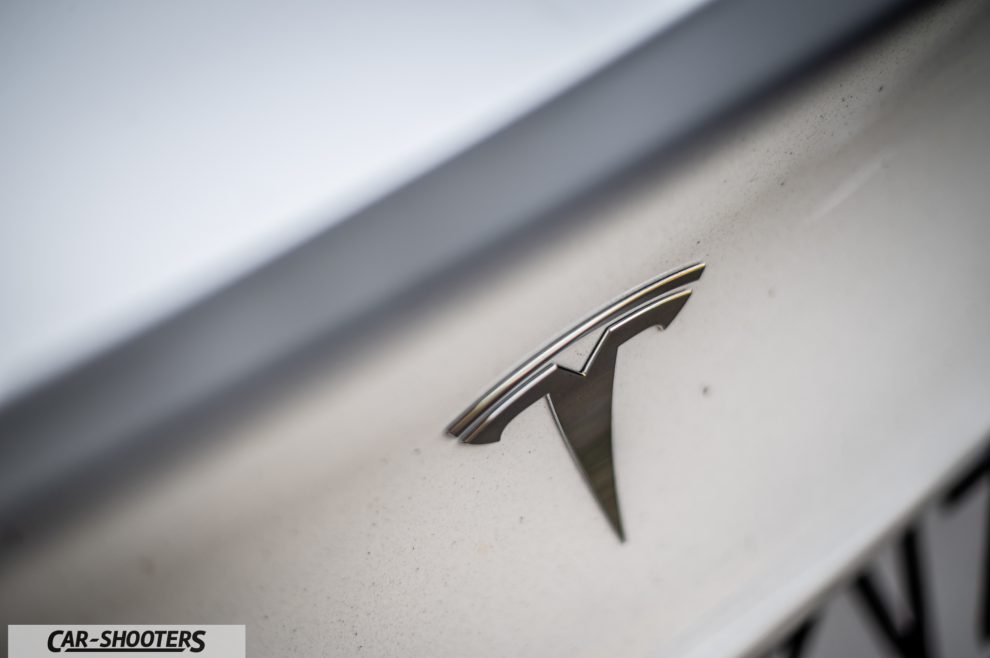 Bonus images: