Today I'm driving for a review the concrete representation of the concept of elegance: the Infiniti Q60! In this black colour, it stands out absolutely for beauty and class.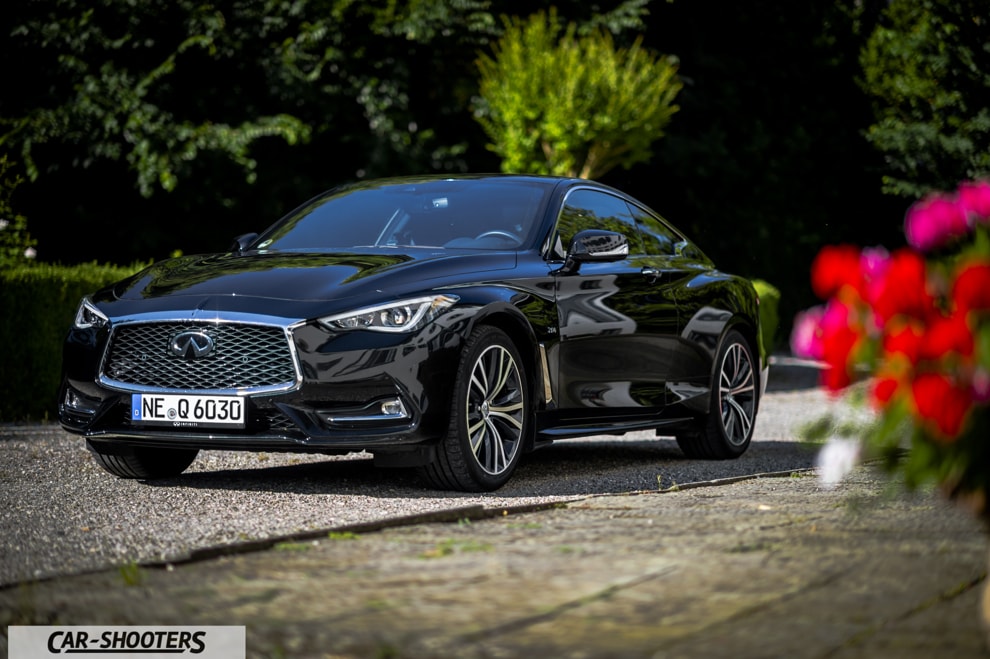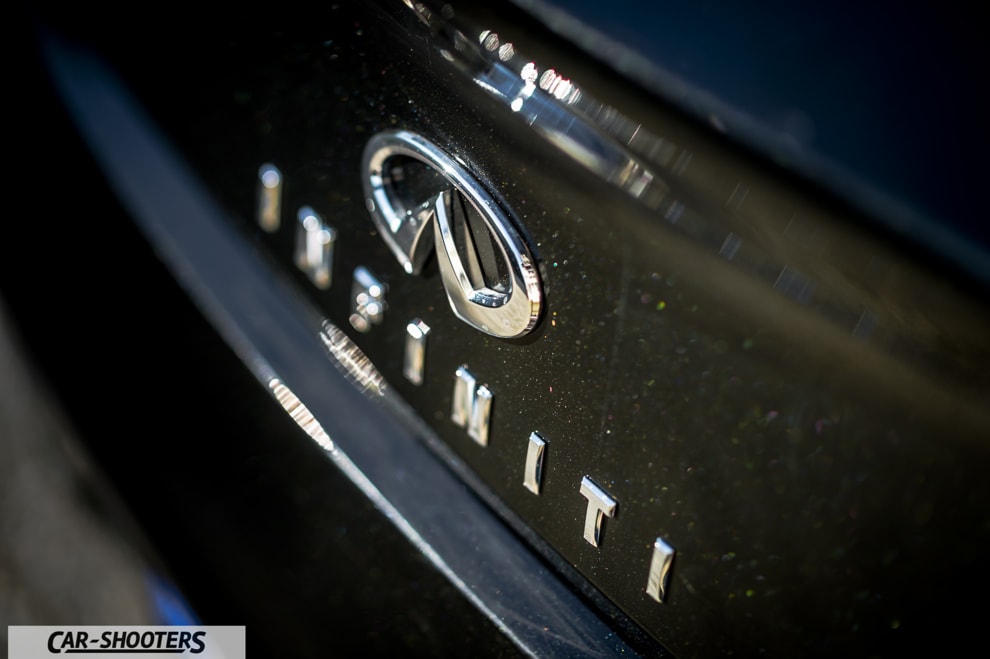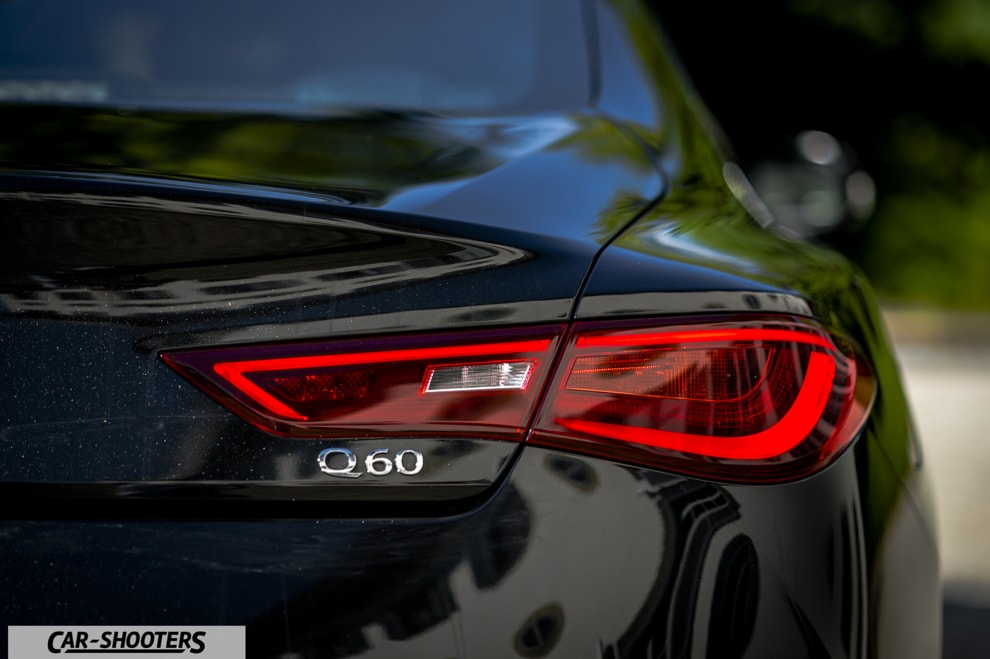 This sporty coupe has one of the most beautiful designs on the market. Every shape of this Infiniti Q60 expresses sportiness and luxury. It is no coincidence that we have chosen this beautiful context to talk about her! We find ourselves in fact at Villa Guinigi, in the village of Matraia near Lucca.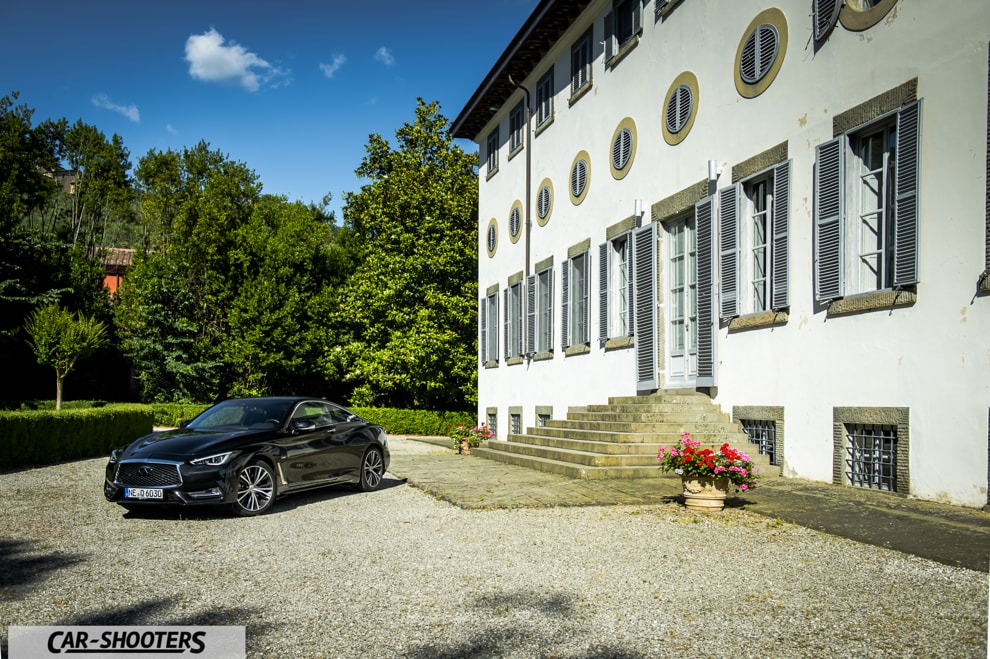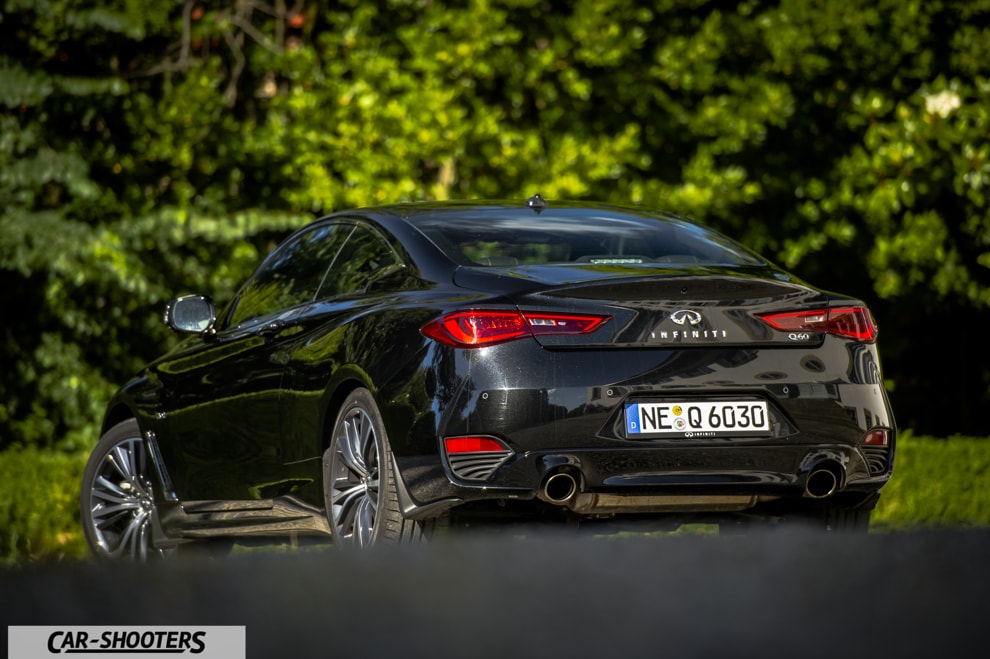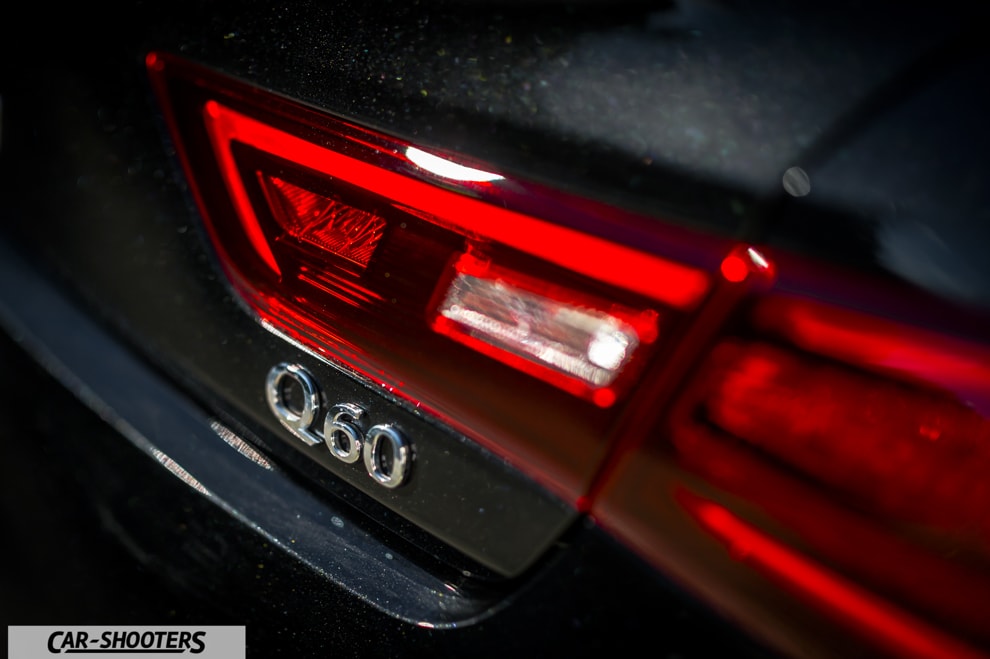 Immersed in the greenery of a centuries-old park and enriched by over five hundred years of history, the property now offers luxury apartments for rent and sale. The perfect location for this Infiniti Q60. Looking at it, this car seems to be the perfect car for a trip for a couple. The trunk is spacious, the two front seats are very comfortable, and the driving comfort on the highway is at the highest level.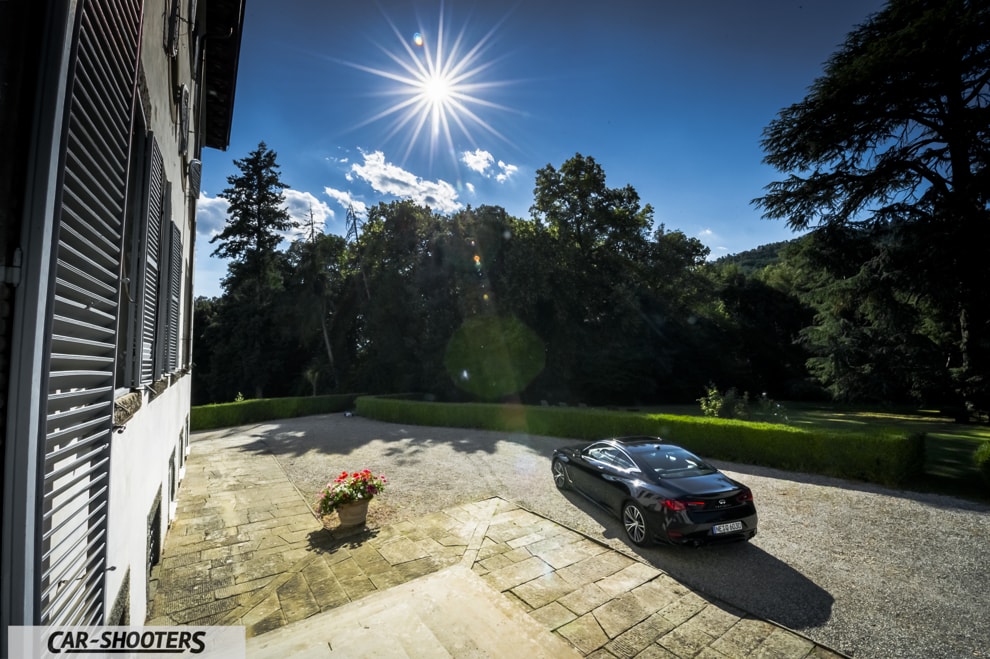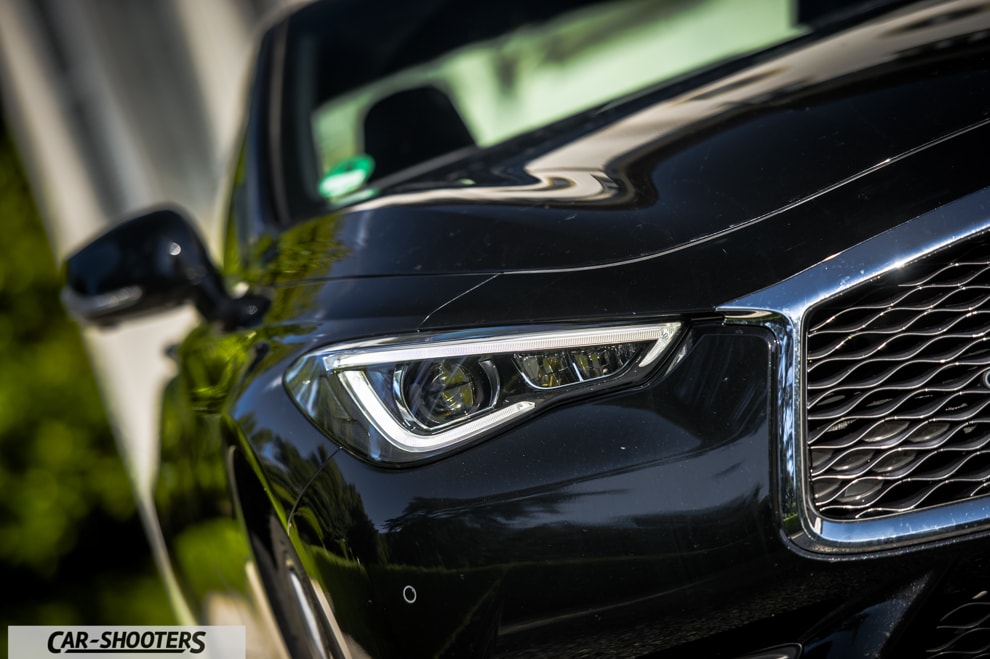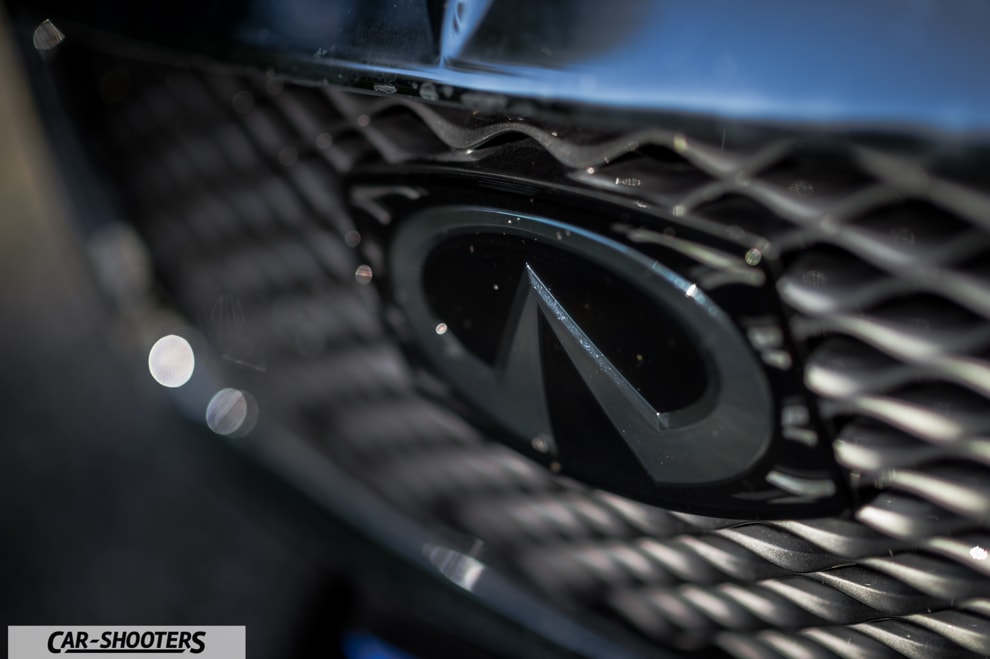 Adding other people into the car becomes complicated, but not impossible. The rear seats are really small even if two children can travel comfortably. Inside, everything reflects the Infiniti philosophy, with excellent assemblies and materials. The dashboard is very similar to the Q50, already tested in another article.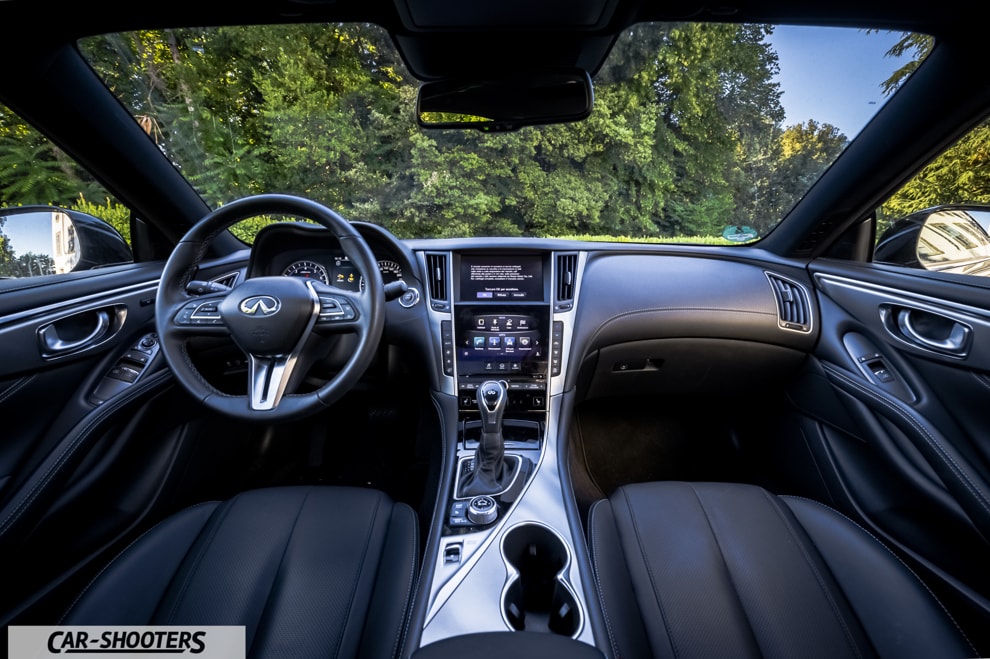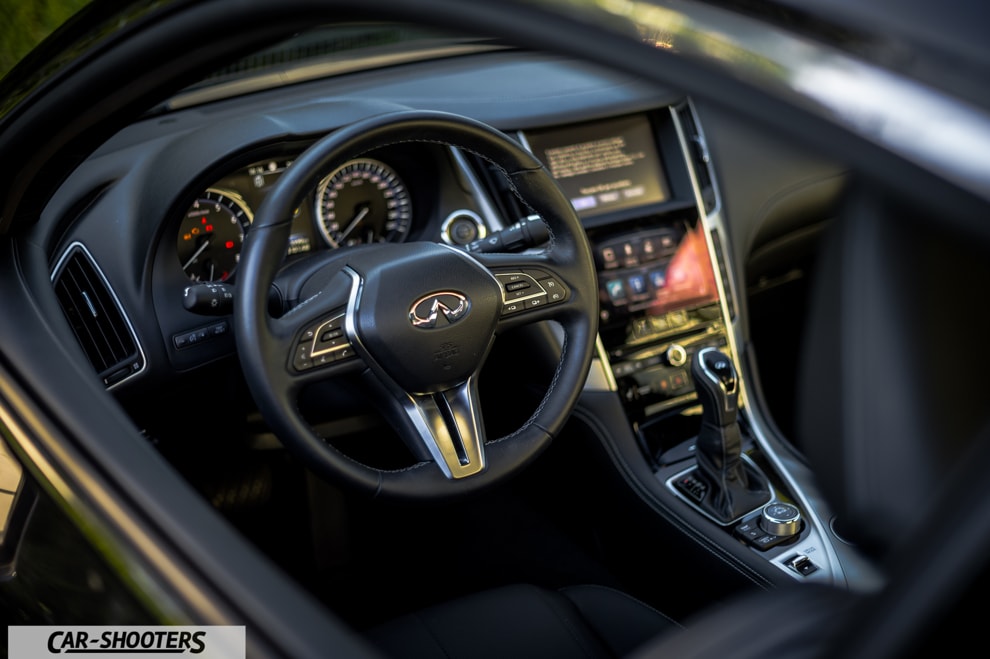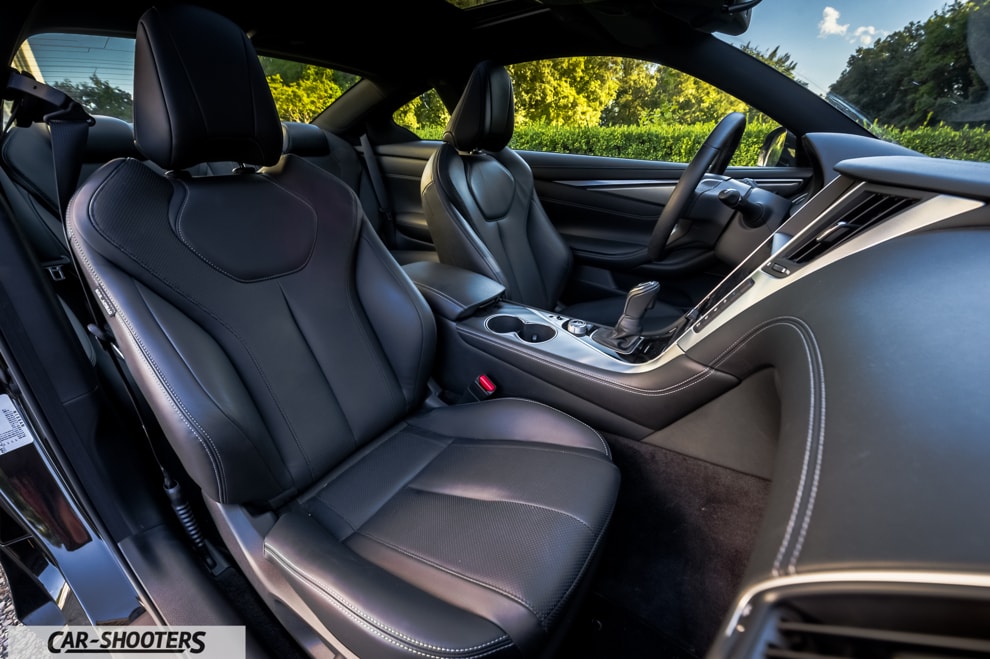 I can find again the double central display and that feeling of ergonomics that makes you understand how each button and every lever has not been placed randomly. As in the sedan counterpart, Infiniti Q60 can also be equipped with steer by wire, called Direct Adaptive Steering, a steering control that no longer relies on mechanical components and allows a high reactivity and better comfort.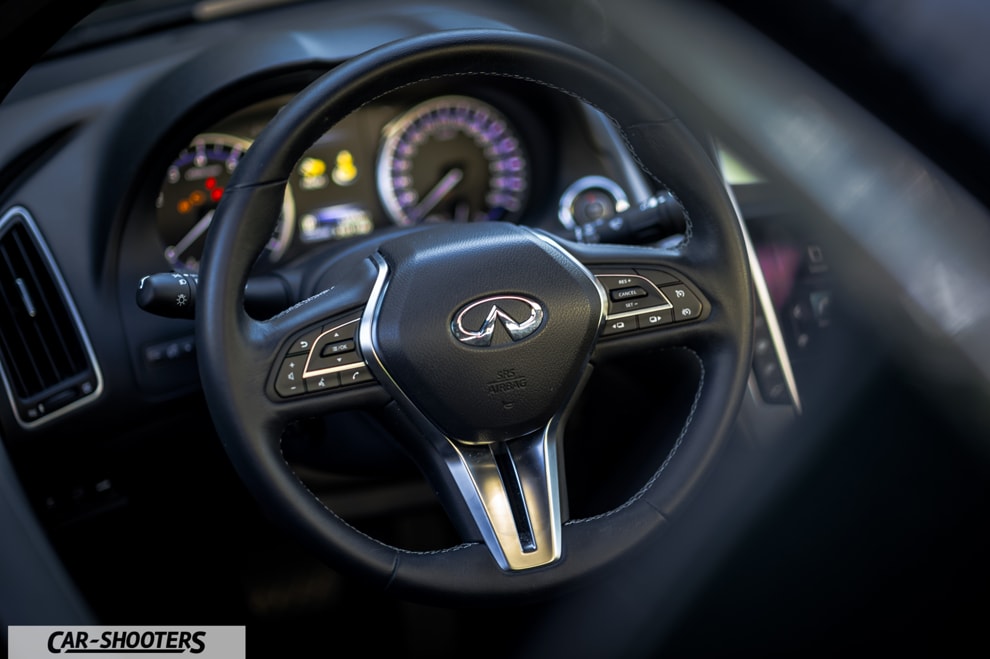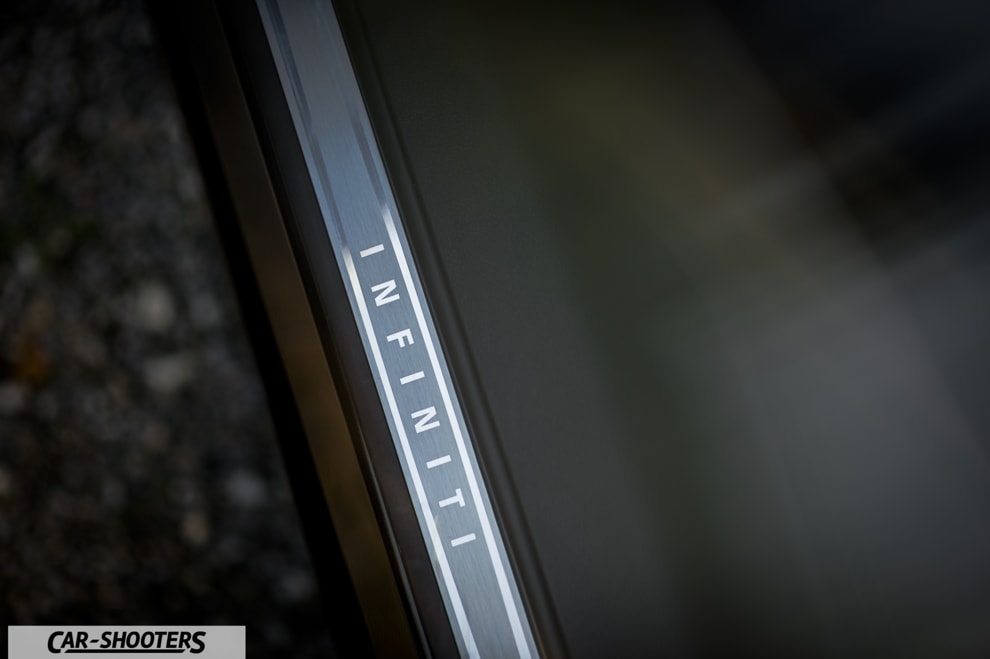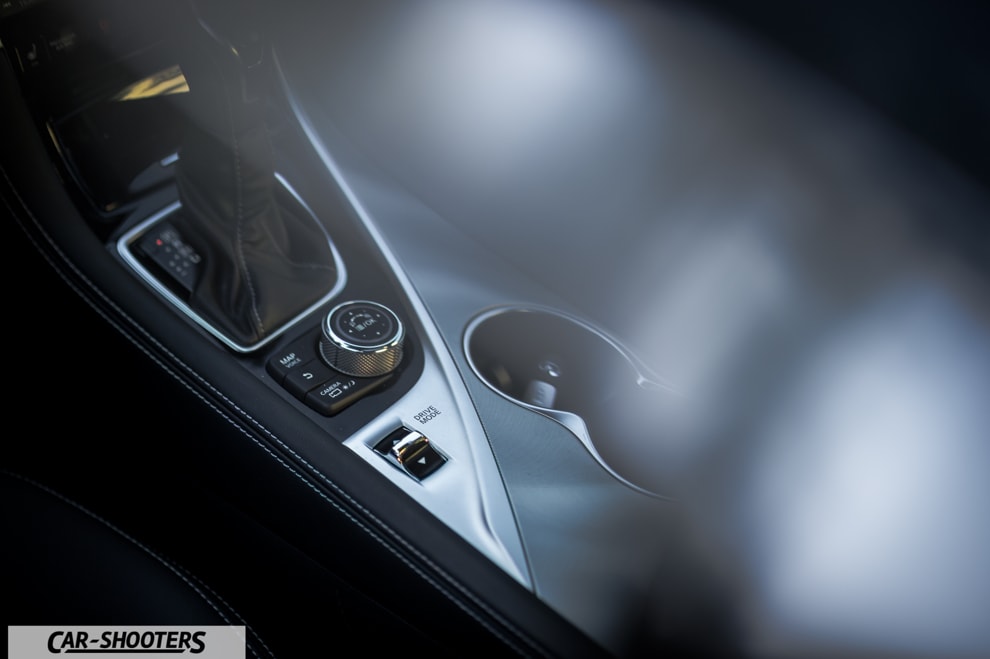 Under the bonnet of the Infiniti Q60 of this road test there is a 2.0L turbo petrol engine with 211 horsepower and 350Nm of torque. This engine impresses with its silence and throttle response. The automatic gearbox is comfortable but non suited for a sporty driving. For those looking for more power, a 3.0 turbo V6 with 405 horsepower is available.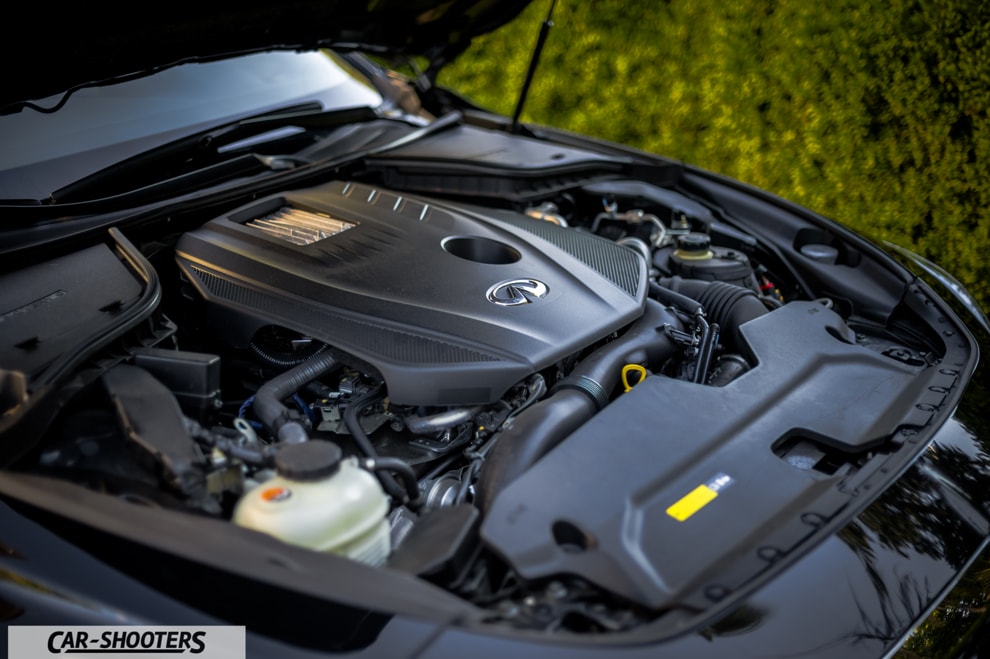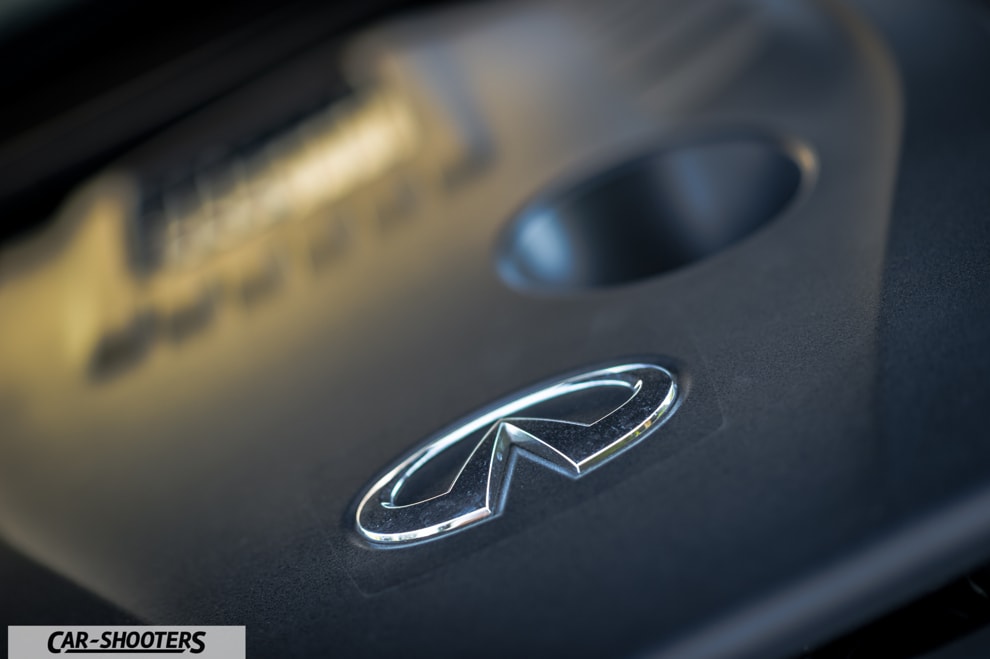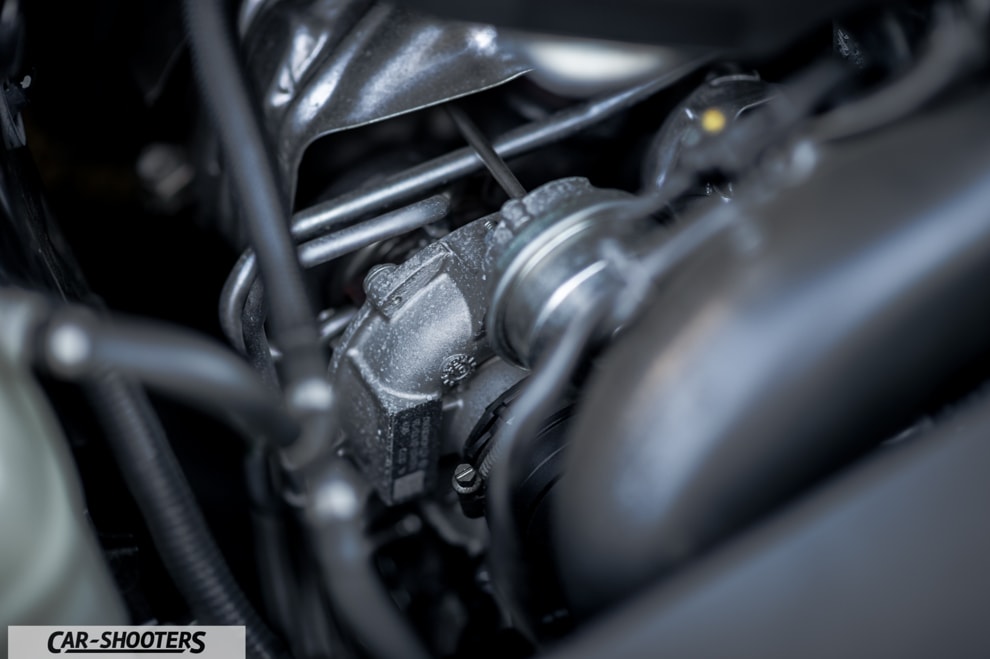 My advice is certainly to choose the 3.0T that perhaps turns out to be the most suitable engine for a luxury and sporty car like this. On the road, the Infiniti Q60 behaves well. The soft set-up of the test drive is caused by the lack of adaptive suspension, which would certainly help to make the car more stable.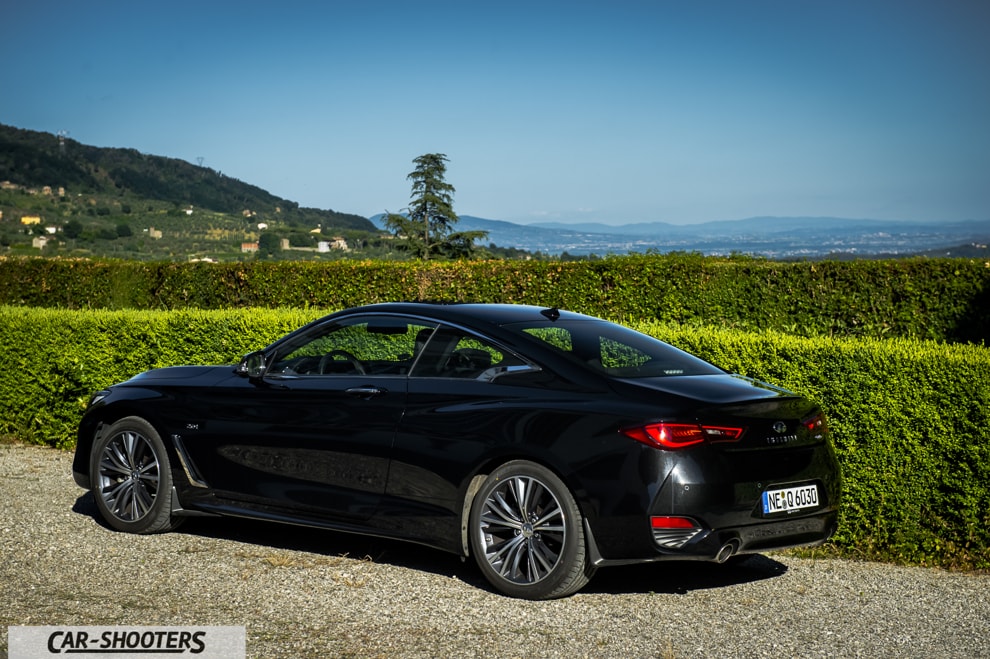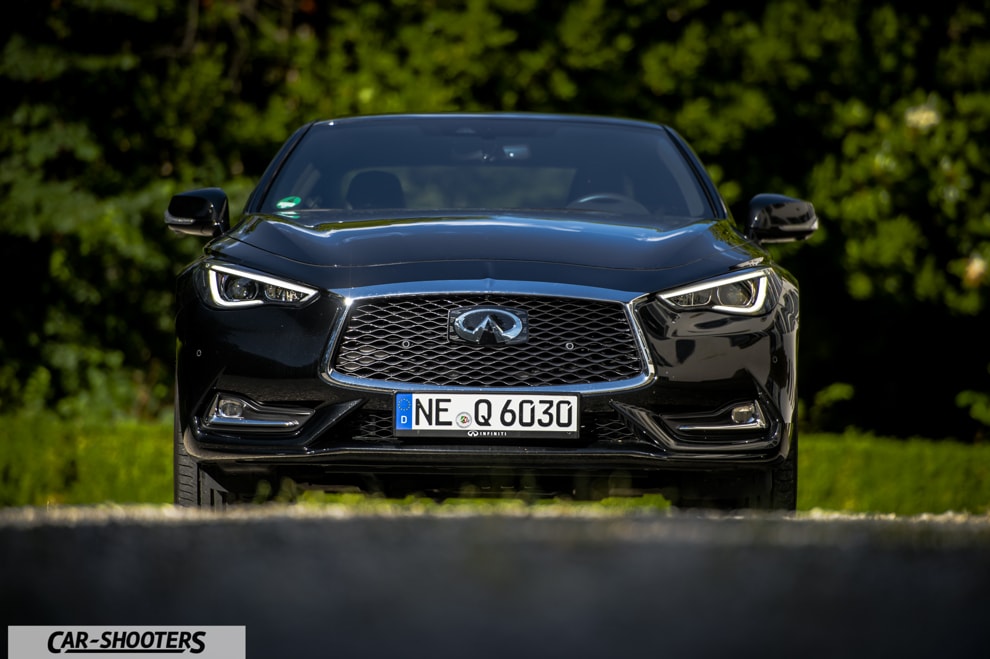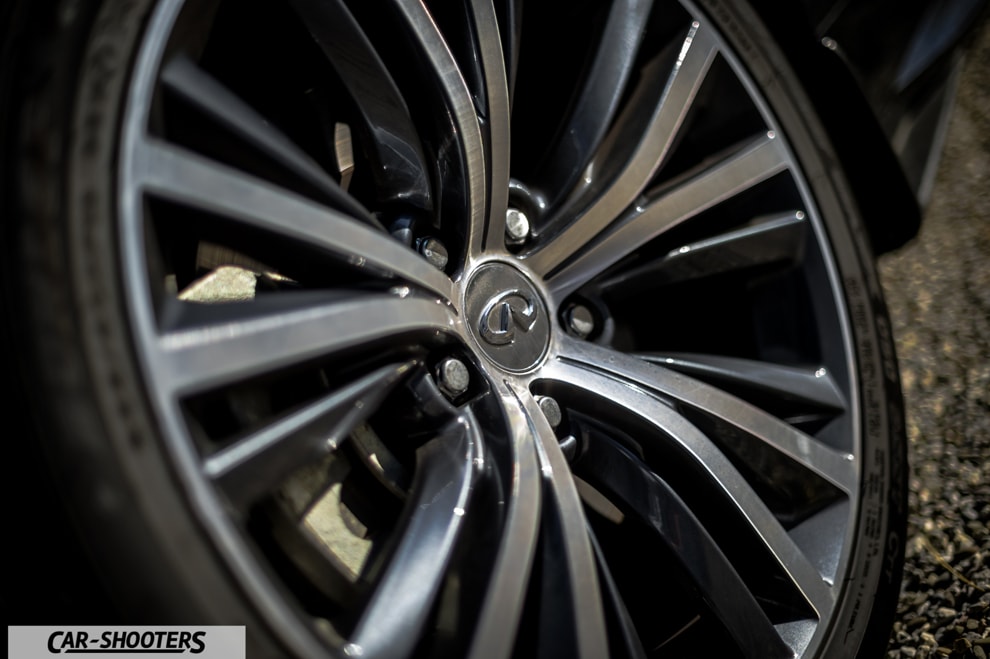 An option definitely to be considered. It will not perform at its best in a mountain road, the agility in the corners is not part of its curriculum, as it is fair to expect from a sports coupe born for long journeys. The Infiniti Q60 line is so beautiful that becomes an head turner easily. If competitors try to attract attention with noisy exhausts and catchy spoilers, the Infiniti Q60 impresses with beauty, elegance and class as few other cars can do.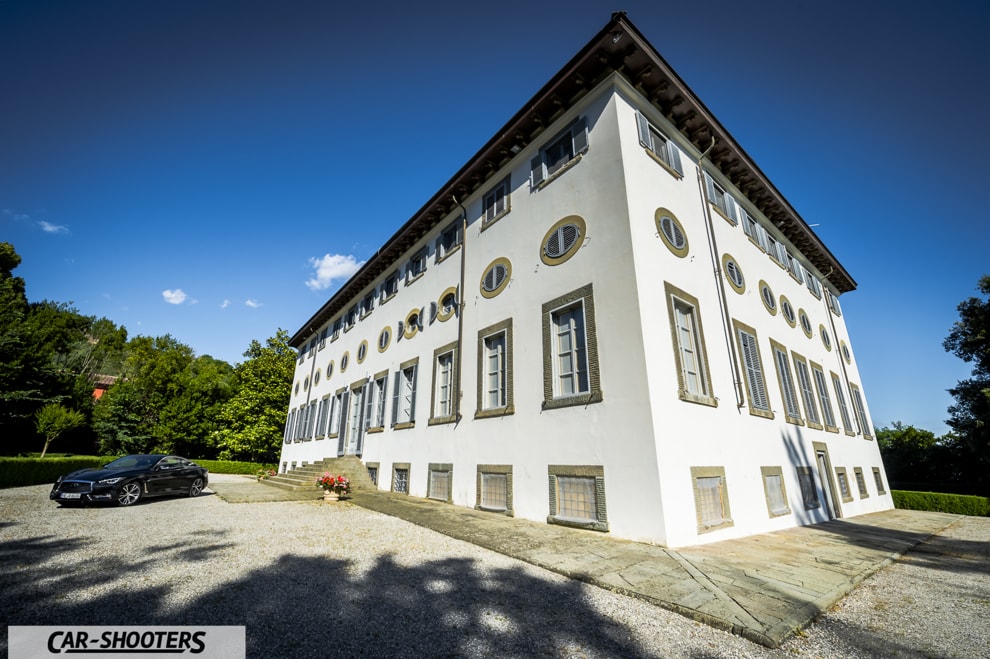 Article: Edoardo Mascalchi
Pictures: Edoardo Mascalchi
Bonus images: