For today's review we have a Volkswagen Tiguan BiTDI R-Line 4Motion, the top of the range for the compact SUV of the Wolfsburg house. After about 2.64 million Volkswagen Tiguan sold the Wolfsburg house launches its second generation on the market, entirely redesigned and built on the new modular MQB platform.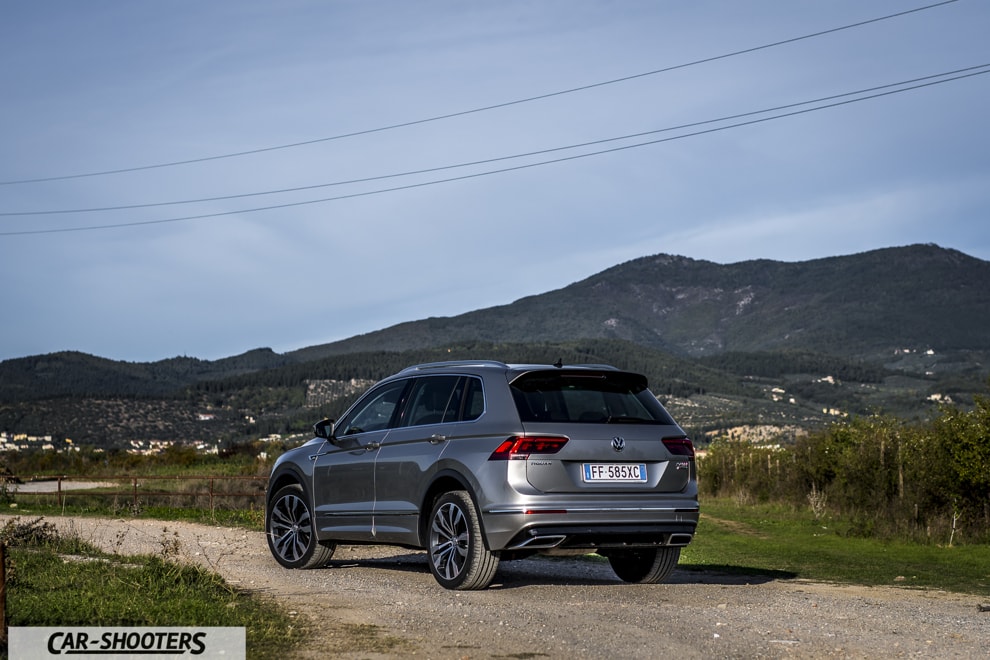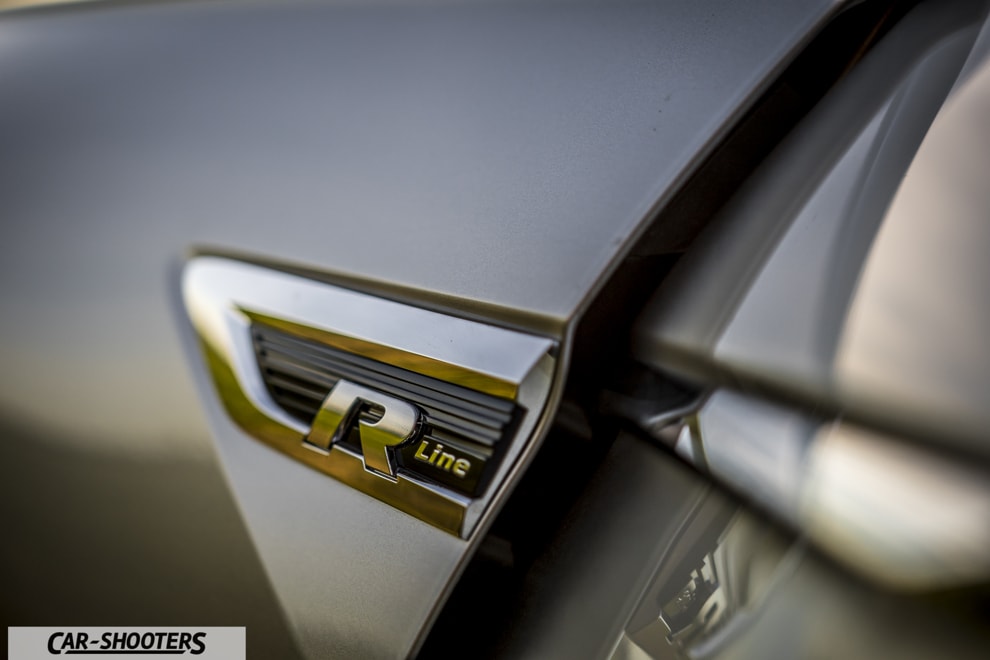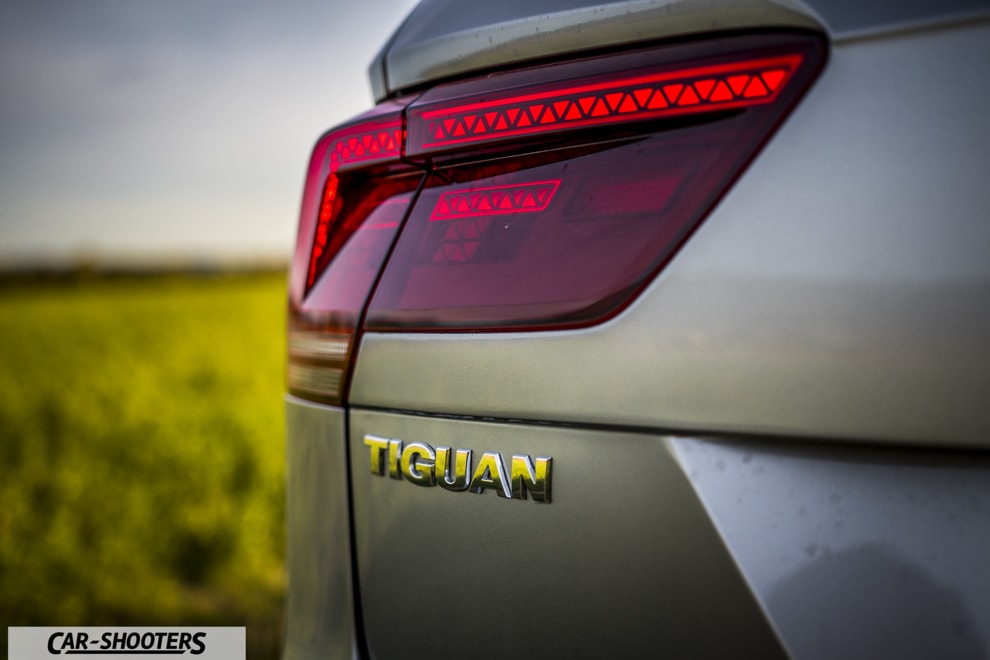 Without any doubt the strong point of this Volkswagen Tiguan for this road test is the engine, which thanks to its two turbochargers manages to develop 240 HP and 500nm of torque. Good values, that allow this compact SUV to go from 0 to 100km/h in just 6.5 seconds, with a top speed of 228km/h. Combined with the 7-speed DSG automatic dual clutch gearbox is perfect and allows the Volkswagen Tiguan to be comfortable in the city and efficient in consumption: 15-16 km per liter in a mixed 50% highway, 25% city and 25% extraurban are possibile.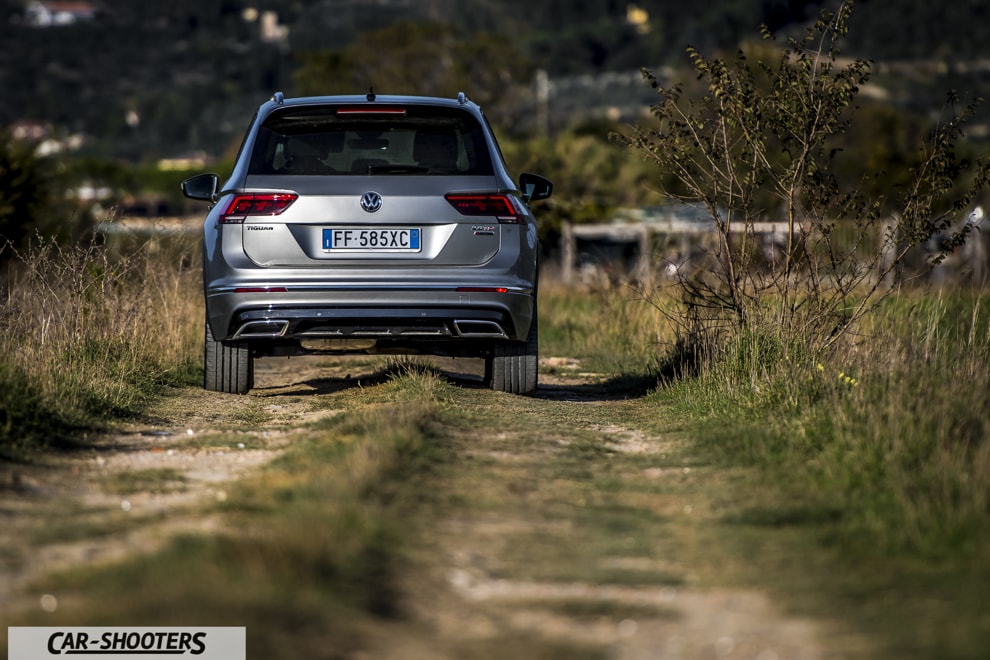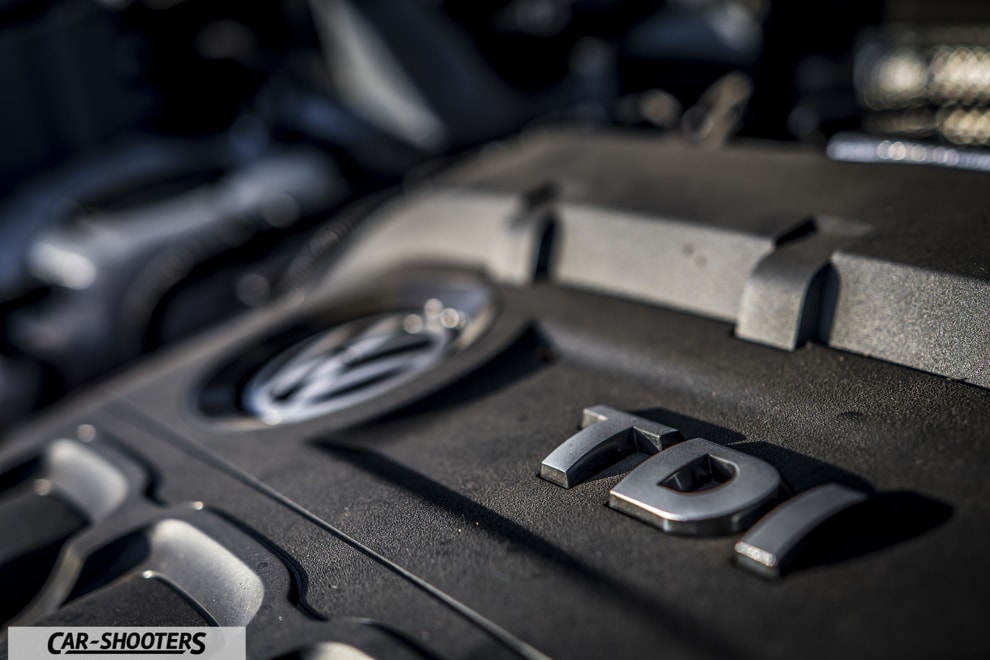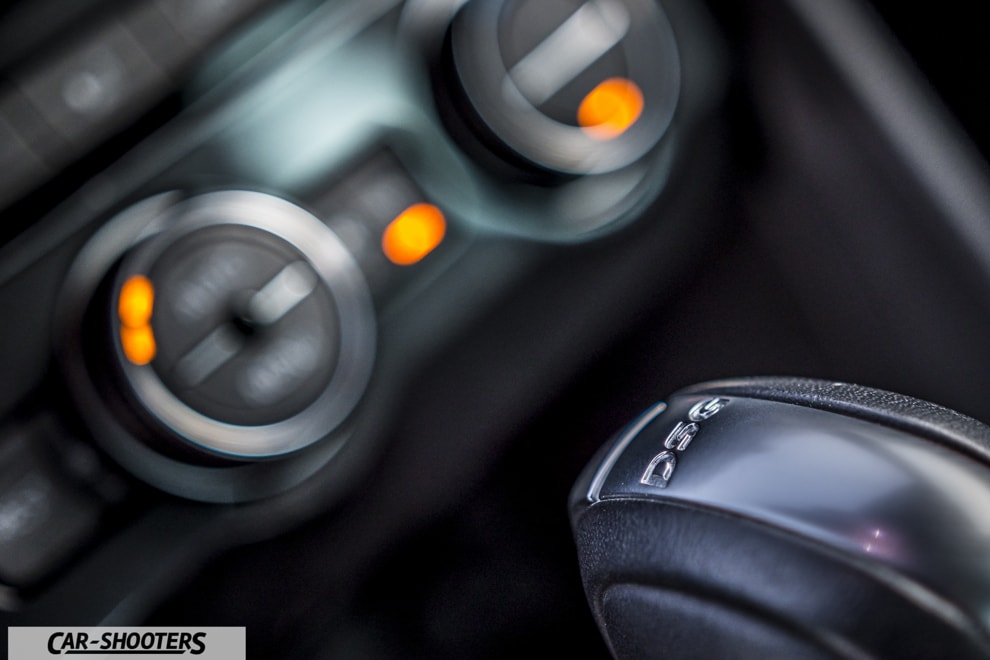 The 4Motion all-wheel drive uses an Haldex clutch able to send torque on the four wheels even before a loss of grip occurs. Normally, for reasons of efficiency, the traction is only on the front wheels, but in case of a loss of grip in a few fractions of a second the system is able to bring the torque on the rear. Driving this translates into a great feeling of security. For this type of all-wheel drive there is also a mode selector positioned under the gear lever with which the driver can manage various profiles to adapt the car's behaviour to the type of road and weather conditions.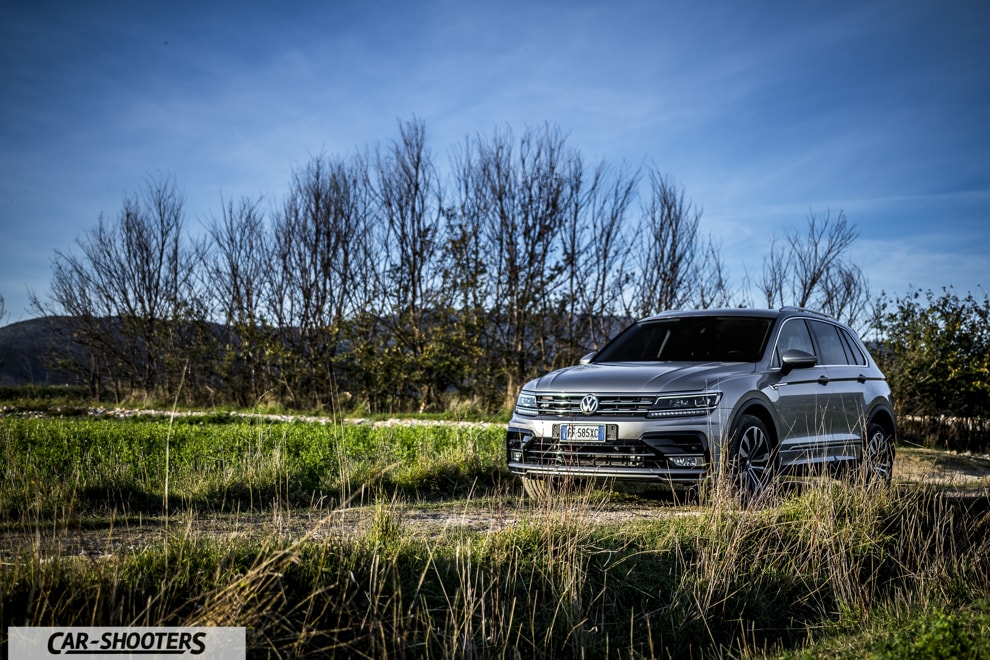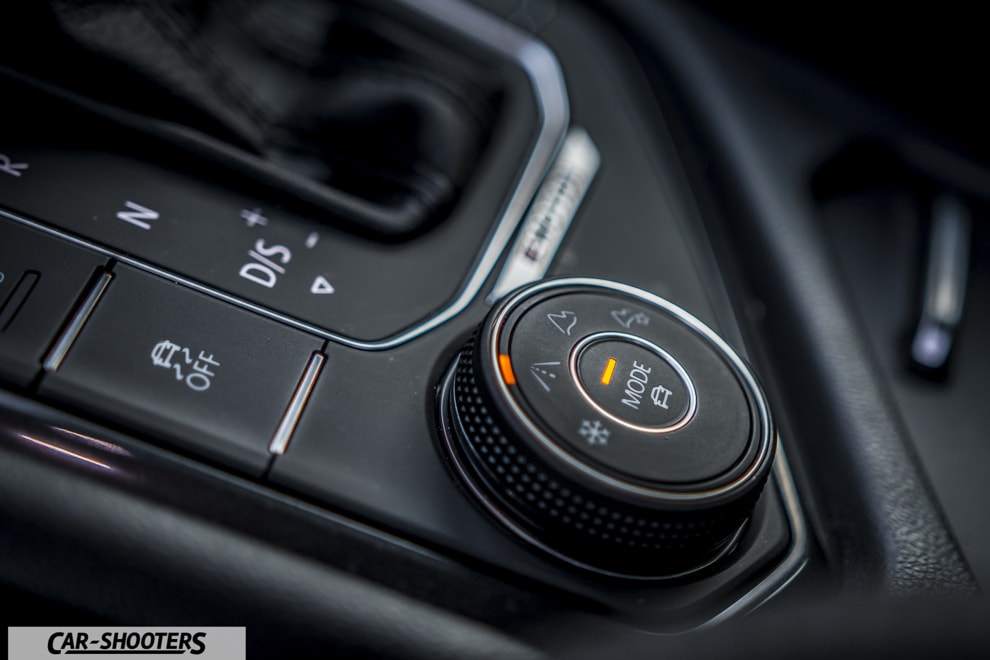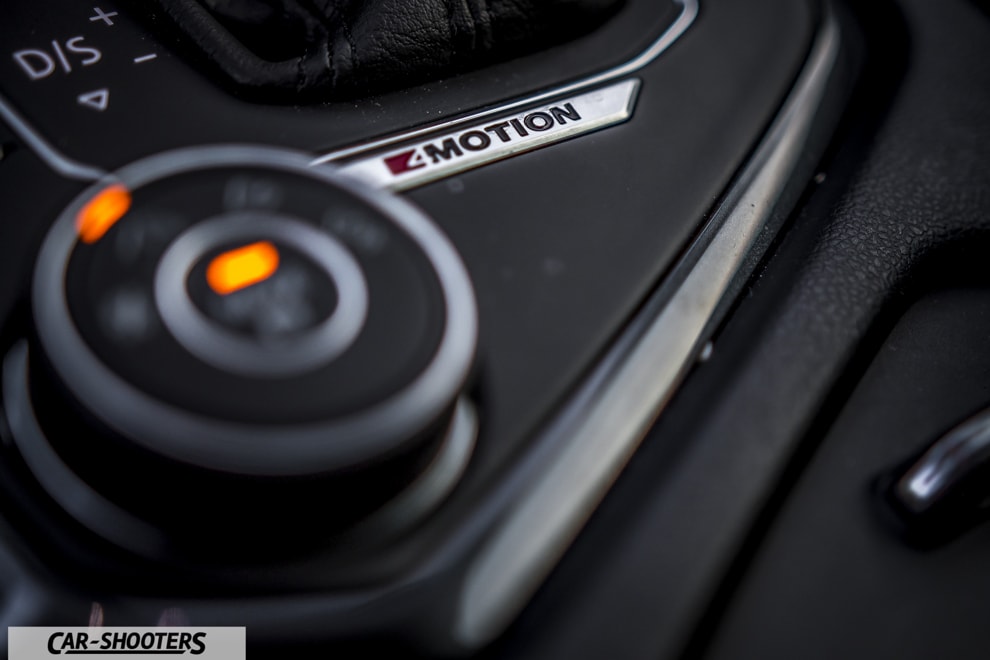 Also standard for this engine is the R-Line package that embellishes many of the Volkswagen Tiguan details, giving it a gritty, stylish look. This standard package offers 19-inch wheels, door sills, dedicated body-colored bumpers, rear spoiler and double-exhaust diffuser, which are located on the right and left sides only on this engine. Beautiful 20-inch Suzuka optional wheels.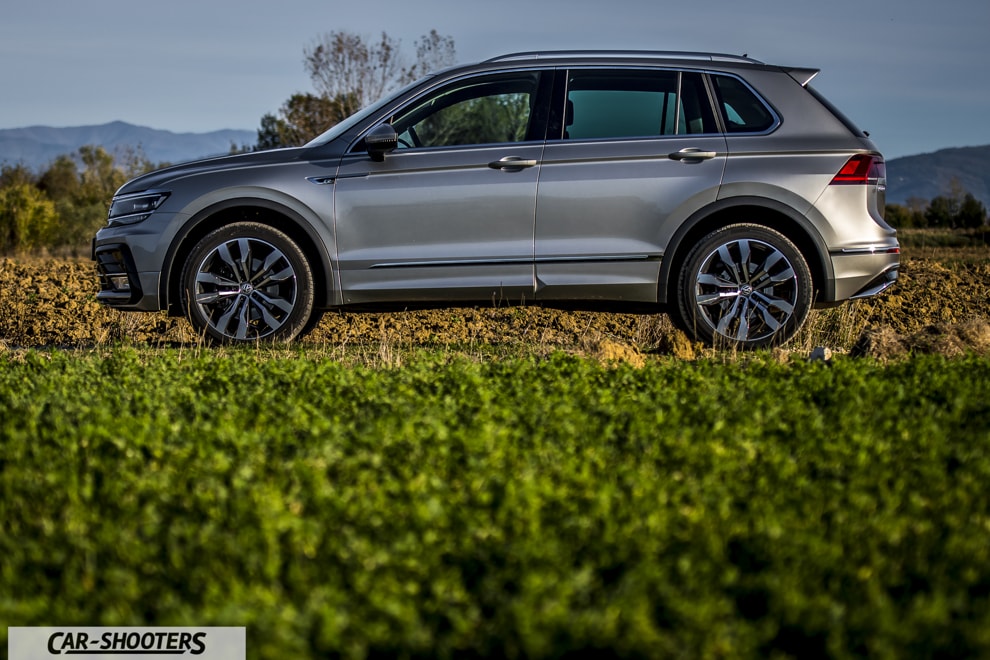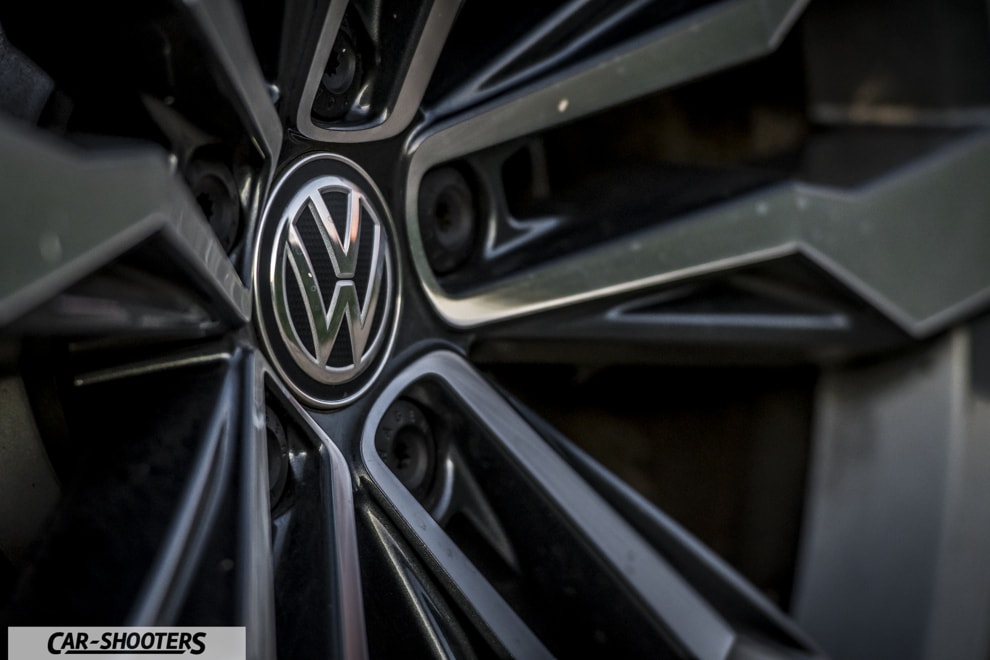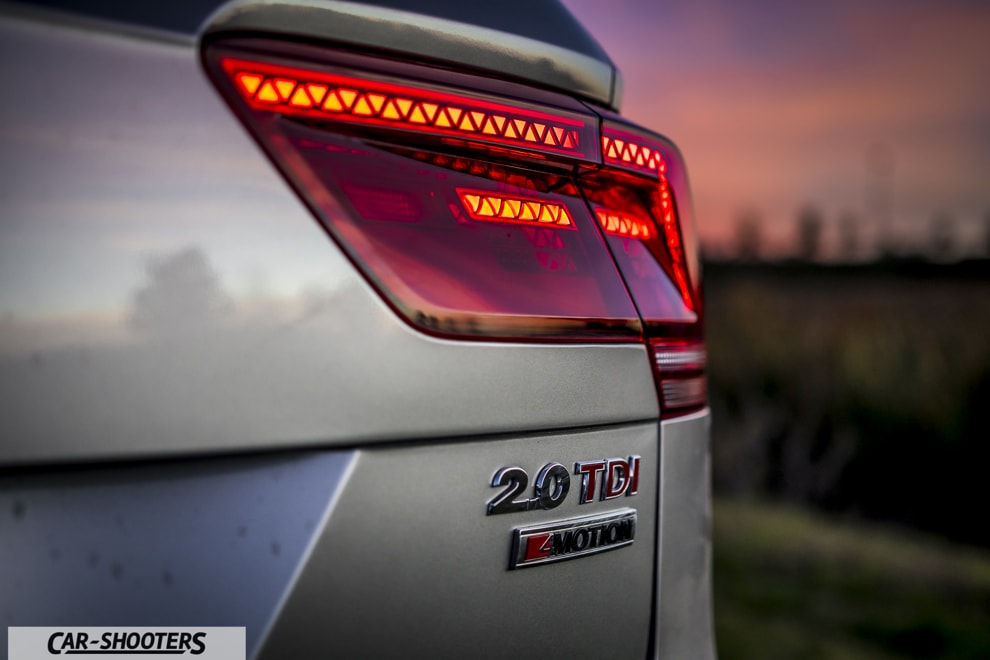 The technology on board is a lot. From driver assistance systems, to the presence of Car Play and Android Auto up to little gems like the three-zone climate control system with an active filter that always ensures high air quality. The fully digital dashboard, called Active Info Display, measures 12.3 inches and is offered as standard on the richer set-ups. With this new technology it is possible to visualize a lot of information personalizing the layout thanks to five different profiles. Also interesting are the LED Signature adaptive headlights, which are effective in all conditions and are able to provide always perfect and homogeneous lighting.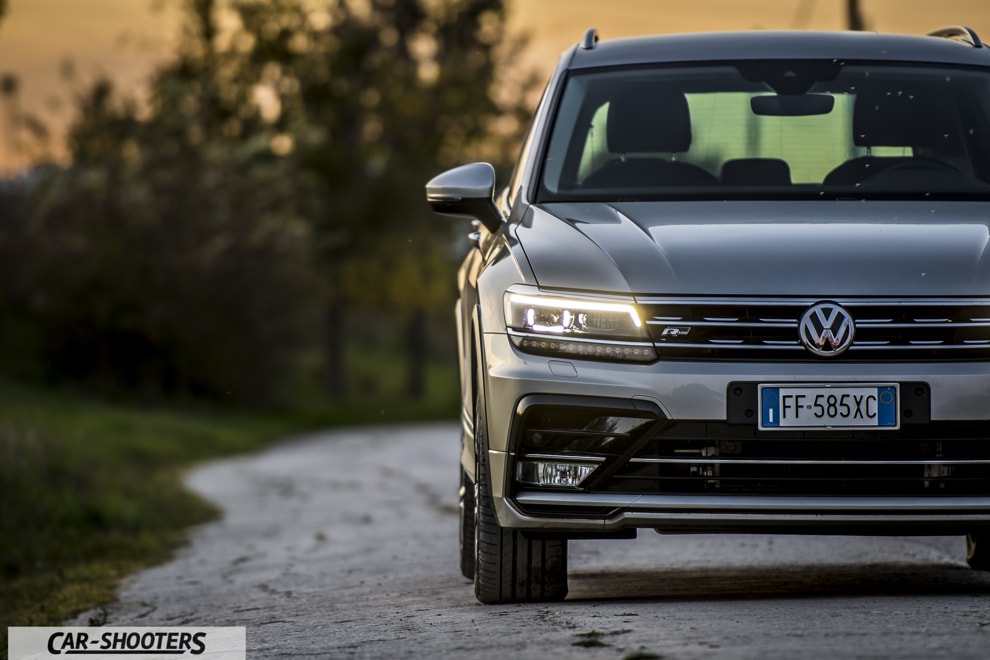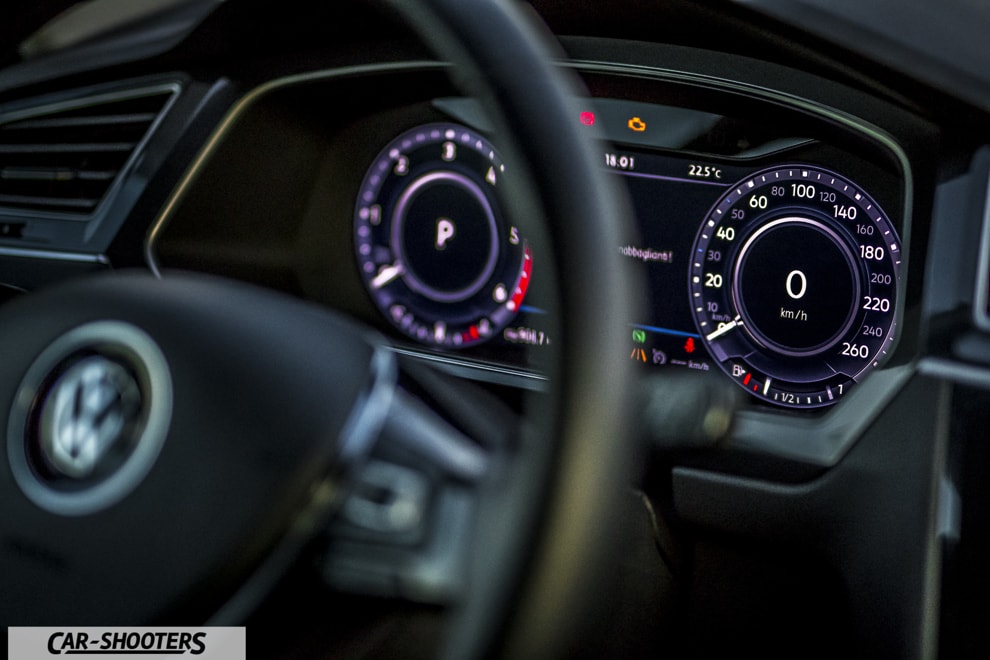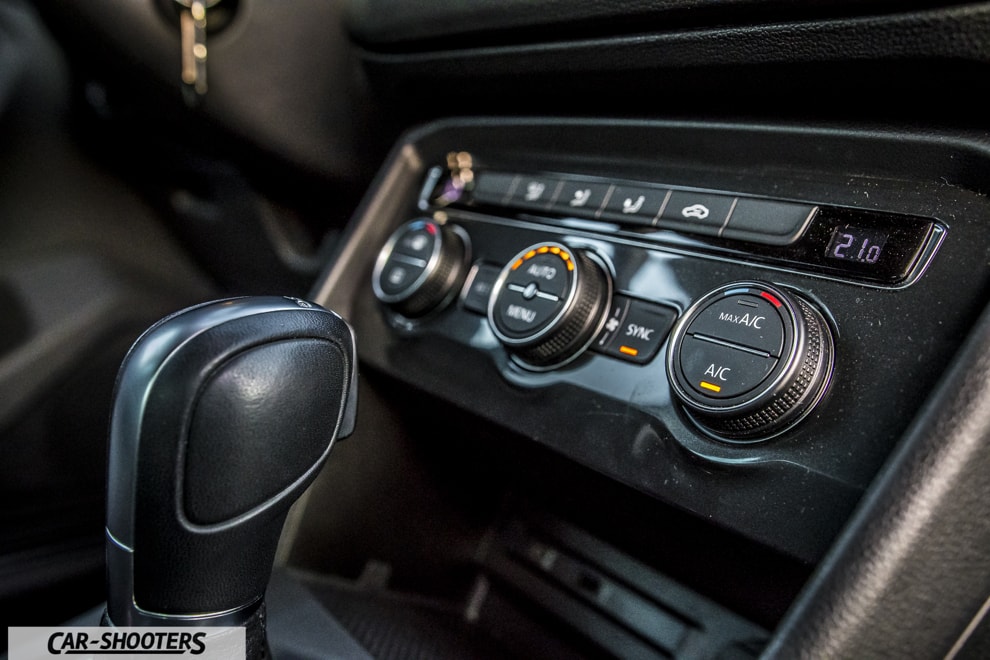 Driving assistants such as Adaptive Cruise Control and Lane Assist are well tuned and make long trips on the highway! Of course, safety is also at high levels thanks to the Front Assist system with emergency braking and pedestrian recognition. Technology at the top! The 500-watt DYNAUDIO Sound System with 10-channel digital amplifier will also brighten every trip. In total the speakers are eight, two for high tones, four for medium tones, plus subwoofer and central speaker.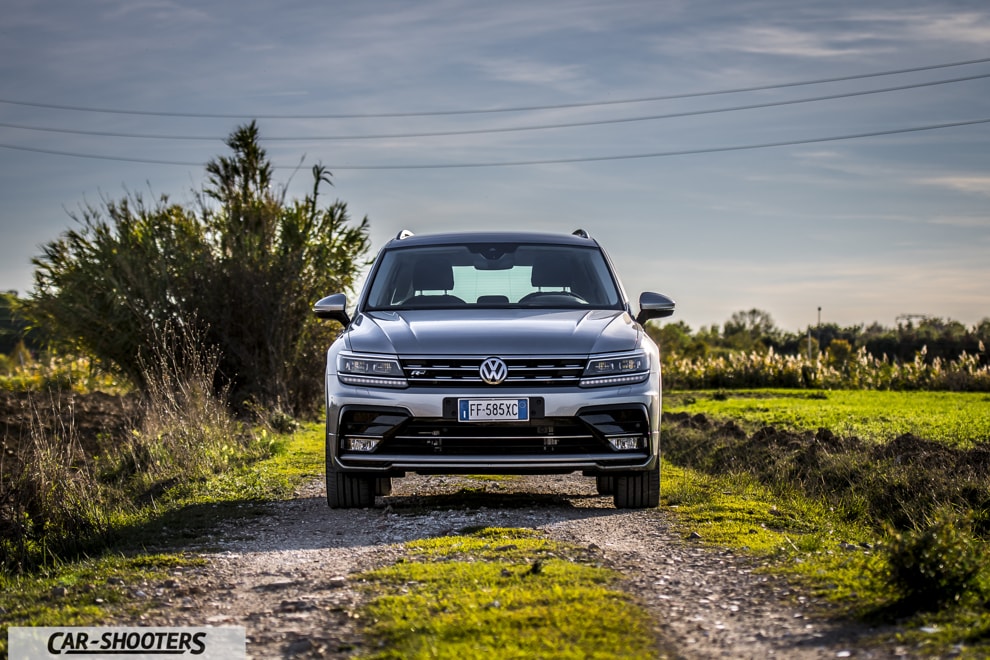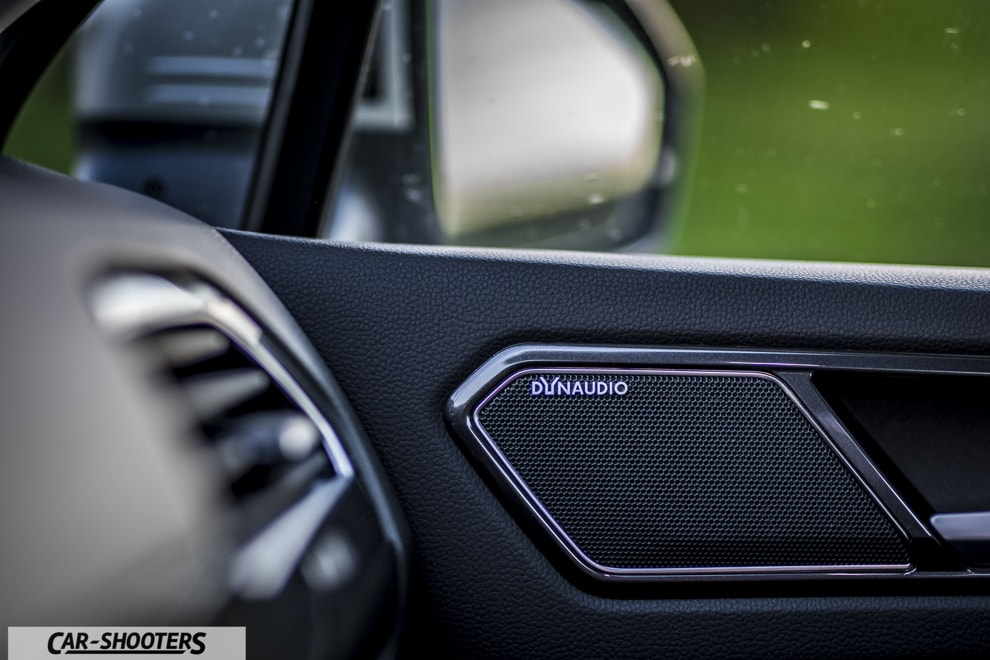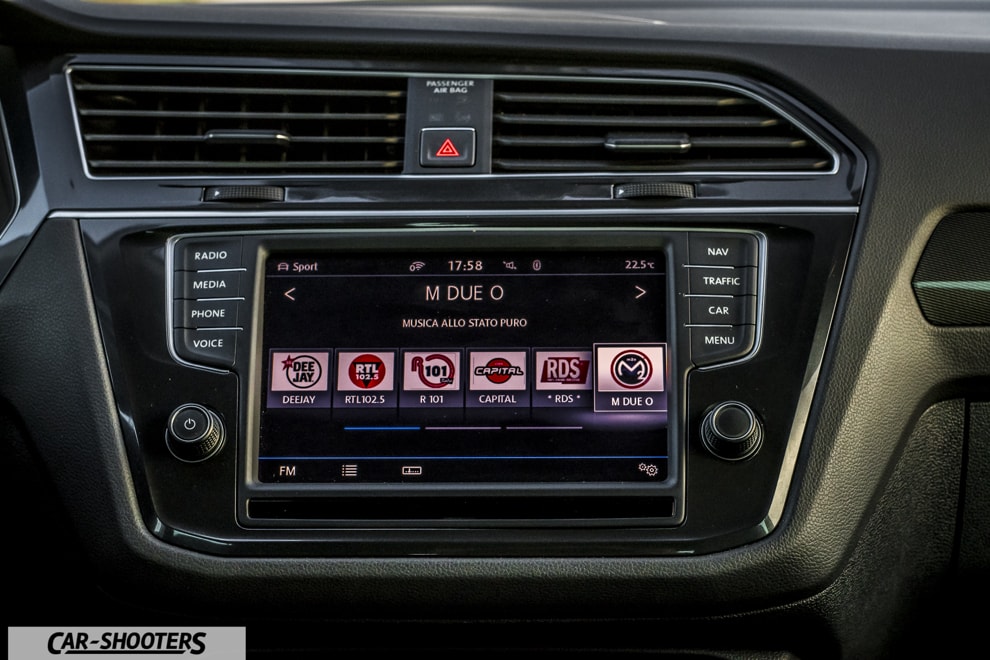 Deep bass and clear sound! The starting price of Volkswagen Tiguan is about € 26,000, but inevitably with this engine and these accessories the price goes up by € 55,000. At first glance the price may seem high, but the standard equipment is complete and the quality is very good. In summary, this Volkswagen Tiguan offers a package of accessories and technology worthy of a premium car with a powerful engine and an aggressive look. An ideal companion for sporty families!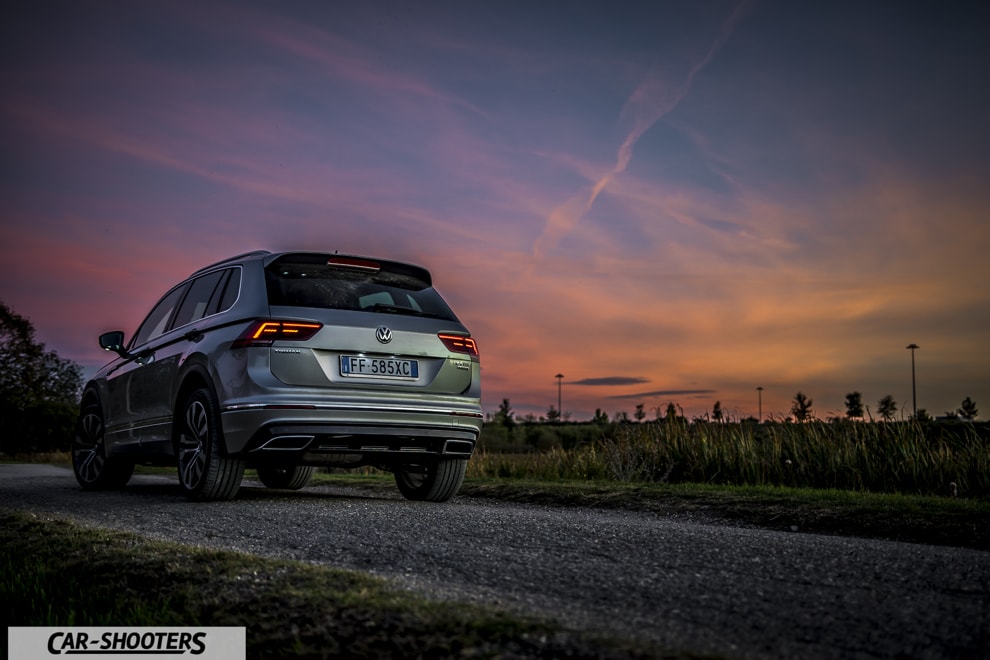 Article: Federico Schipani
Photos: Marco Dellisanti
Bonus images: